The new season of Food Network Star is set to kick off with a bang this weekend. Food Network is getting us ready for Sunday's premiere showdown with a trove of photos and bios of all the show's contestants. These twelve lucky competitors have got more going on than a Kardashian barbecue; get ready for the drama, and get down with some personal info.
Alex McCoy, of the District of Columbia, is a 31-year-old restauranteur with a flair for the dramatic in his Asian-styled cuisine. Alex has been cooking since he was six, and opened his first restaurant before he was 30.
Arnold Myint has a food right there in his name, which can't be a bad thing, and is sure to inspire many bad jokes, probably from co-host Bobby Flay. Myint is 38 and grew up and operates out of Nashville TN, where his parents opened one of the first proper Asian restaurants in the city. He is also a professionally-trained figure skater, plus–and this is not a weird joke–he has a drag queen alter-ego named Suzy Wong, which Myint uses to host charity events.
Christina Fitzgerald, 29, is of St. Louis. Her late brother encouraged her to attend culinary school, so we can expect to hear more about his influence on her life as the show progresses. While in school, Fitzgerald graduated at the top of her class, and she has won several cooking competitions since. She is married, and has a six-year-old daughter.
Dominick Tesoriero is 30. He hails from the forgotten borough of Staten Island. He enjoys "hamming" it up (with jokes, not necessarily the salt-cured pork), trained as a chef in Italy, and has, by his own estimate, the first and only all mac and cheese food truck in the greater New York City area.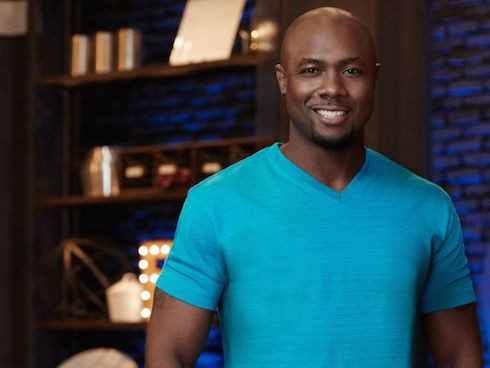 Eddie Jackson is 34, and his earlier claim to fame was playing professional football as a cornerback in the National Football League. Eddie comes from the greater Houston area, where he runs a food truck, and is a private chef and personal trainer to boot.
Emilia Cirker's preferred late-night snack is fried okra, which she calls "bizarre." She is a 36-year-old beauty pageant "veteran" from Reston VA who also boasts a culinary degree from France. She is the second contestant with connections in the world of professional football, as Emilia used to be the head pastry chef for the Washington area's NFL team.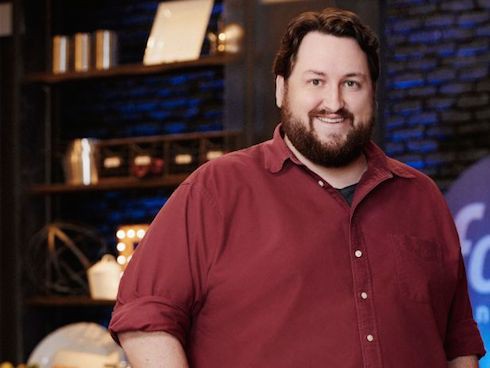 Jay Ducote, 33, is a Louisianan who keeps rattlesnake and squirrel in his deep freezer. The resident of Baton Rouge considers himself "a food ambassador for south Louisiana," where he first realized he enjoyed cooking thanks to Louisiana State University tailgates. Jay runs a culinary media company, something we can expect to have explained in greater detail as Jay (hopefully) progresses in the competition.
22-year-old Matthew Grunwald is–by far–the youngest of the twelve Food Network Star contestants. He began working in kitchens six years ago, while a mid-teen; by 17, Grunwald was both a chef and food writer. Steeped in social media and a fervent believer in its transformative power, Matthew looks to have more bubbly energy than all of his fellow competitors.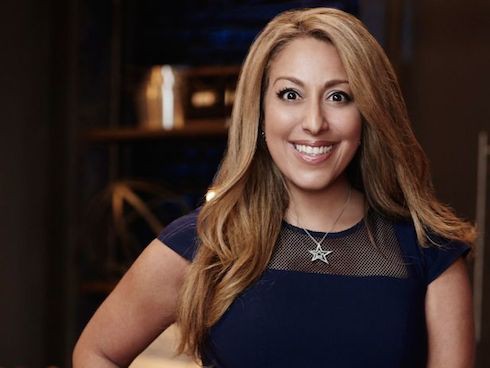 Michelle Karam, 39, bills herself as a master multitasker. It's a title she's probably earned, considering that her full-time gig is a private chef, but she's also a radio host, website owner, and mother of three children–all of whom are under the age of ten. Her preferred cuisine is a fusion of Mediterranean and Latin American.
Rosa Graziano is a Los Angelino by way of New Jersey. The 38-year-old grew up cooking alongside her mother on the East Coast, learning the Neapolitan ways before making the big move out west, noting the absence of authentic southern Italian cuisine, and moving to fill the void herself, by way of a successful food truck.
Rue Rusike is originally from Zimbabwe, and has lived in a bevy of countries the world over. Rusike, 26, currently calls Brooklyn home, and works there as a private chef. Her "passion" is the cuisine of southern Africa, which she hopes she can share with a larger audience thanks to Food Network Star.
Sita Lewis, 47, is a longtime producer of cooking shows for daytime television, and is longing for her opportunity to be in front of the camera instead. Her background in both African-American and Italian food fuses what Lewis calls an "Italian Soul" philosophy, which she hopes is unique enough to distinguish her from other combatants.
PHEW. That is a lot of grinning, attractive chefs. Hopefully they sweat prettily under pressure. This season of Food Network Star, hosted by fellow beautiful people and potential power couple Bobby Flay and Giada de Laurentiis, debuts on the Food Network this Sunday night at 9 EST.
(Photo credits: Food Network)