Jwoww, who recently expressed frustration over how pregnancy is changing her body, is revealing a health scare with her unborn child.
The reality star says her doctor told her he saw a cyst on her daughter's brain during a routine ultrasound. "I can't even begin to try and stop the tears. So after about another 5 minutes of explanations my doctor asks me to call a specialist he knows and get a second opinion," Jwoww explained on her blog. "They tell me this happens to about 1-2 percent of pregnancies. It's called Choroid Plexus Cyst and over time, the cyst should go away. Honestly I was happy but still my heart felt heavy. And even though I know I did nothing to cause it, I felt guilty and so helpless. Such a horrible feeling."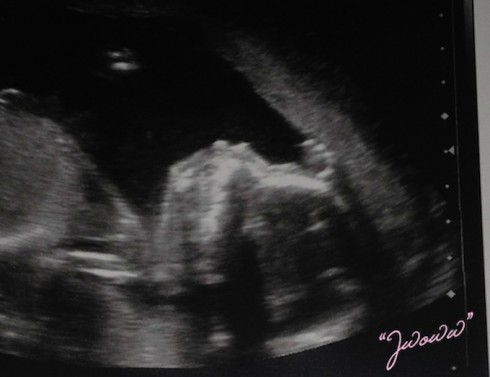 The doctor also noticed that Jenni "Jwoww" Farley had a low-lying placenta, and advised her to not have sex until the baby is born. "I literally burst out laughing hysterically. Roger swears I paid him to say [that]," she says. Thankfully a few weeks later both the problem with her placenta and the baby's cyst had already gone away.