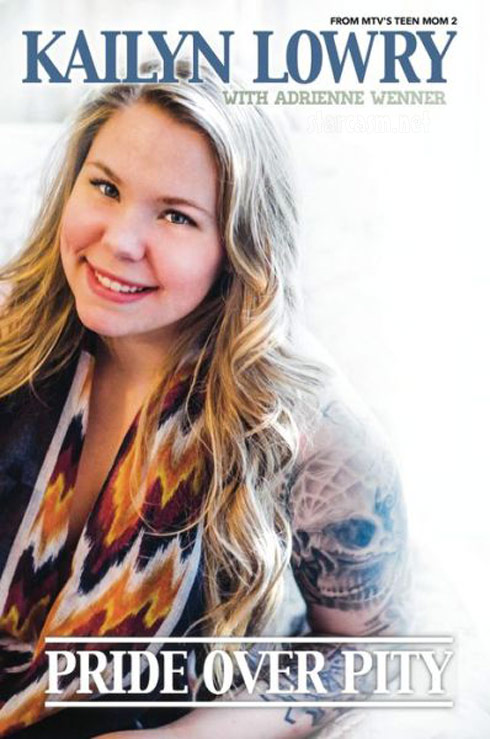 We've known for years that Teen Mom 2's Kailyn Lowry is one strong lady. But, the extent of trauma that she's persevered through is becoming even clearer with the release of her long-anticipated memoir, Pride Over Pity.
In one of the most heart-wrenching recollections in the book, Kailyn describes getting raped by a boyfriend who refused to wear protection.
"Toby wouldn't take no for an answer," Kailyn wrote, as excerpted by Radar Online. "I didn't want to sleep with [him], but he persisted. Denying him seemed fruitless. I believed Toby loved me, so I decided I could give him this one thing as long as he wore a condom."
The forceful boy didn't even honor that one request. A few weeks later, Kailyn found herself taking her "first pregnancy test at fifteen in a Walmart bathroom" — and it was positive. Kailyn said her mothering instincts kicked in right away, but mom Suzi said she would "not be allowed to deliver this baby into the world."
Even though Kailyn wanted to keep the child, she felt she had no choice. On her 16th birthday, she got an abortion.
"I swear they didn't just suck out my uterus," Kailyn said, describing the trauma. "It felt as though they had taken every fiber of my being… I felt a mother's grief."
A little more than one year later, Kailyn discovered she was expecting another baby with then-boyfriend Jo Rivera. Emotionally unable to consider abortion as an option again, Kailyn defied her mom by going through with the pregnancy.
"Once was almost impossible to recover from, twice would mean falling into a deep depression and never bobbing up for air."
She went on to welcome son Isaac and begin her MTV journey with 16 & Pregnant and Teen Mom 2. However, Kailyn explained viewers don't know everything that's happened to her since then: Following her relationship with Jordan, she briefly dated another guy, Caleb.
Describing when he showed up unannounced at her home one night, Kailyn wrote, "He was plastered and insisted he needed to talk to me, so I let him in. But he had no interest in talking. He pulled me into the bedroom and slammed me onto the bed, taking my clothes off roughly… His strength was overpowering. I felt a tear and knew I was bleeding… It felt like I was dead."
What we do know is that things turned around for Kailyn shortly after that when she met and married Javi Marroquin. They've since welcomed a son, Lincoln Marshall, together.