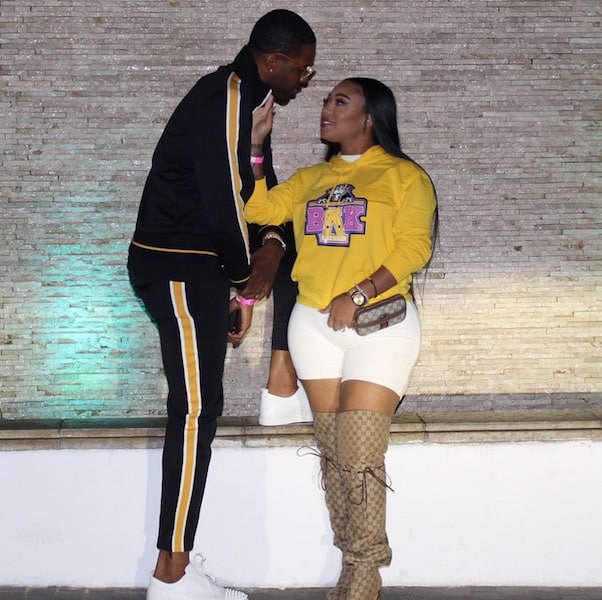 The biggest surprise of the LHHATL Season 8 cast has been the departure of longtime cast member and new mom Jessica Dime. The Dimepiece was believed to be locked into a long-term deal, so where did she go? Is Jessica Dime married — or are she and Shawne Williams planning a show of their own?
First of all, it's obvious that Jessica is loving motherhood. Time away from VH1's cameras means stress-free bonding with her baby, Blessing, who's already got more Instagram followers than some of the Love & Hip Hop Atlanta supporting cast:
But Jessica and Shawne, who also appeared on the most recent season of Marriage Boot Camp, looked poised to become front-and-center main cast members on LHHATL this year, following her pregnancy and she and Shawne's surprise engagement. So where did Dimepiece go?
As it turns out, she has even bigger things on her mind. Jessica Dime isn't married yet, and she knows that engagement ring is also a card to play. While Jessica has yet to make anything official, it looks like she and Shawne are trying to drum up support, Alex and Donna-style, for a reality show they can call their own — either a one-off special or an ongoing series.
Here's Dime tipping her hand:
Sooooo if Shawne and I had our own show .. would you watch ?

— JESSICA DIME (@I_amdimepiece) March 24, 2019
Ok let me rephrase the question: "RETWEET" If you think we should do a WEDDING special . "LIKE " If you think we should do a SPIN-OFF show . "COMMENT" the word BOTH if you think we should do both ‼️

— JESSICA DIME (@I_amdimepiece) March 24, 2019
No doubt there are a ton of Love & Hip Hop Atlanta fans who would love to see such a thing. It's not every day that main cast members on reality hits just vanish from the show without much explanation, and plenty of viewers are wondering here Dime went. Even a one-off wedding special would allow for the next chapter in she and Shawne's public story, as well as allow for some closure if Dime's reality TV days really are done.
In the meantime, make sure you check out her new YouTube page for updates. And keep an eye on LHHATL to see if we get one or two surprise appearances — Season 8 airs Monday nights at 8 on VH1.
(Photo credits: Is Jessica Dime married via Instagram)
John Sharp is Starcasm's chief editorial correspondent-at-large. Tips: E-mail john@starcasm.net or Twitter @john_starcasm.