Ever wonder what Teen Mom's Maci Bookout will look like two decades or so from now? Turns out that all you really have to do is check out pictures of mom Sharon Galbraith Bookout, considering Maci is currently a spitting image of how her mom looked like 20 years ago! Allow me to present as evidence this photo Sharon shared a while back…
Sharon proved it wasn't just a fluke camera angle by sharing another picture today that confirms she and Maci really do share a striking resemblance. Now we also have a really good idea of what Maci would look like with a 'fro!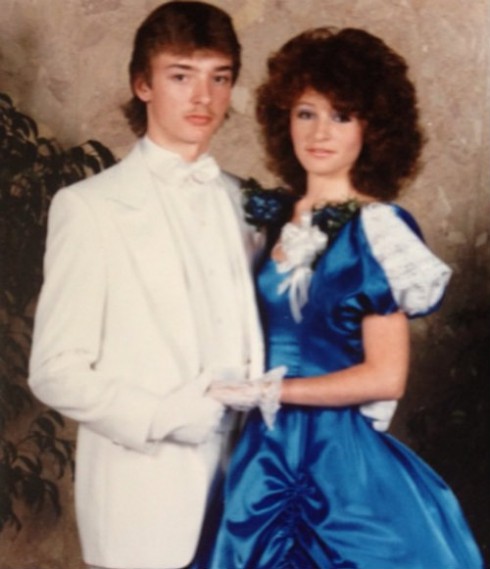 Maci and Sharon aren't the only Bookouts who look alike either… Tell me this picture of Maci's brother, Matt Bookout, from when he was young doesn't look just like Bentley.
Considering how strong those Galbraith genes apparently run, I think we now know how Maci's daughter will look!
Get ready to see more of Maci when Teen Mom returns to MTV. New episodes are reportedly set to premiere on Monday, Feb. 16.