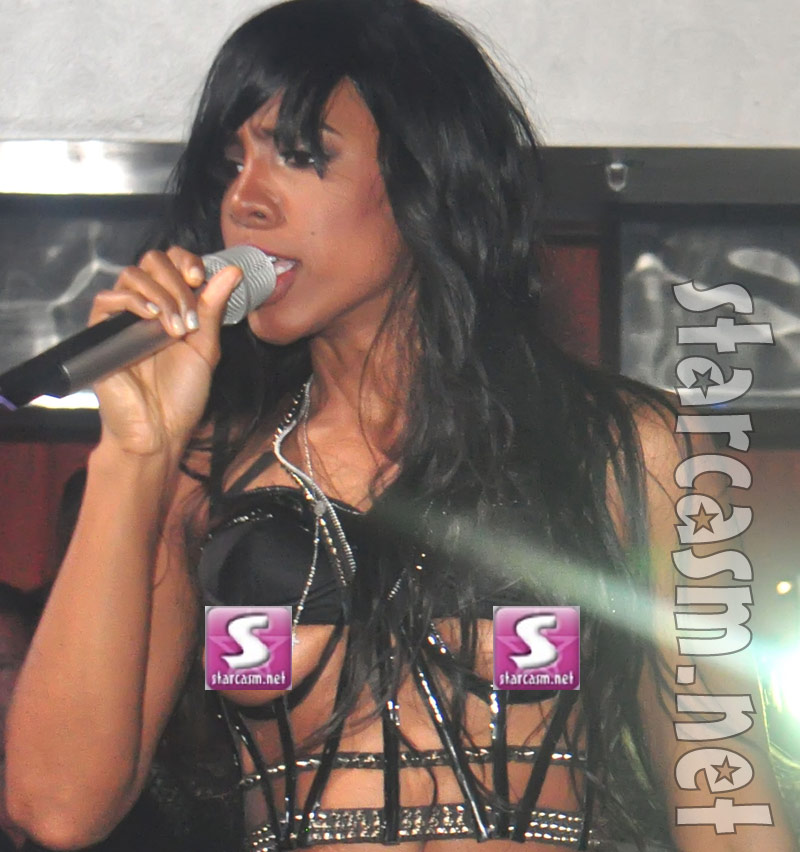 Former Destiny's Child singer Kelly Rowland was performing at the 4sixty6 Lounge in West Orange, NJ over the weekend when she had herself a bona fide wardrobe malfunction.
The singer, dancer and model was getting the crowd amped with her hit single "Motivation" when her top lifted up and provided additional motivation to the thrilled audience. Rowland was decked out in a revealing stage costume and was surrounded by muscular male dancers.
Rowland took the whole incident in stride, acknowledging the big whoops with a tweet-out to her fans that were in attendance who got more that their money's worth:
The song "Motivation" featuring Lil Wayne has been a monster success that topped the R&B/Hip-Hop charts for 7 weeks. Doing a little digging I was able to find the following video of the performance from a fan. It's cubicle appropriate because the footage is shot from the back of the room but you get a great taste of the scene and the packed club.
The multi-talented Rowland has also signed on to become one of the judges for this year's 8th season of the British version of The X-Factor. Speaking of x-factor, here's one more parting shot of Kelly's wardrobe malfunction (you can click on any of the images for a full-page view that is missing those troublesome starcasm logos).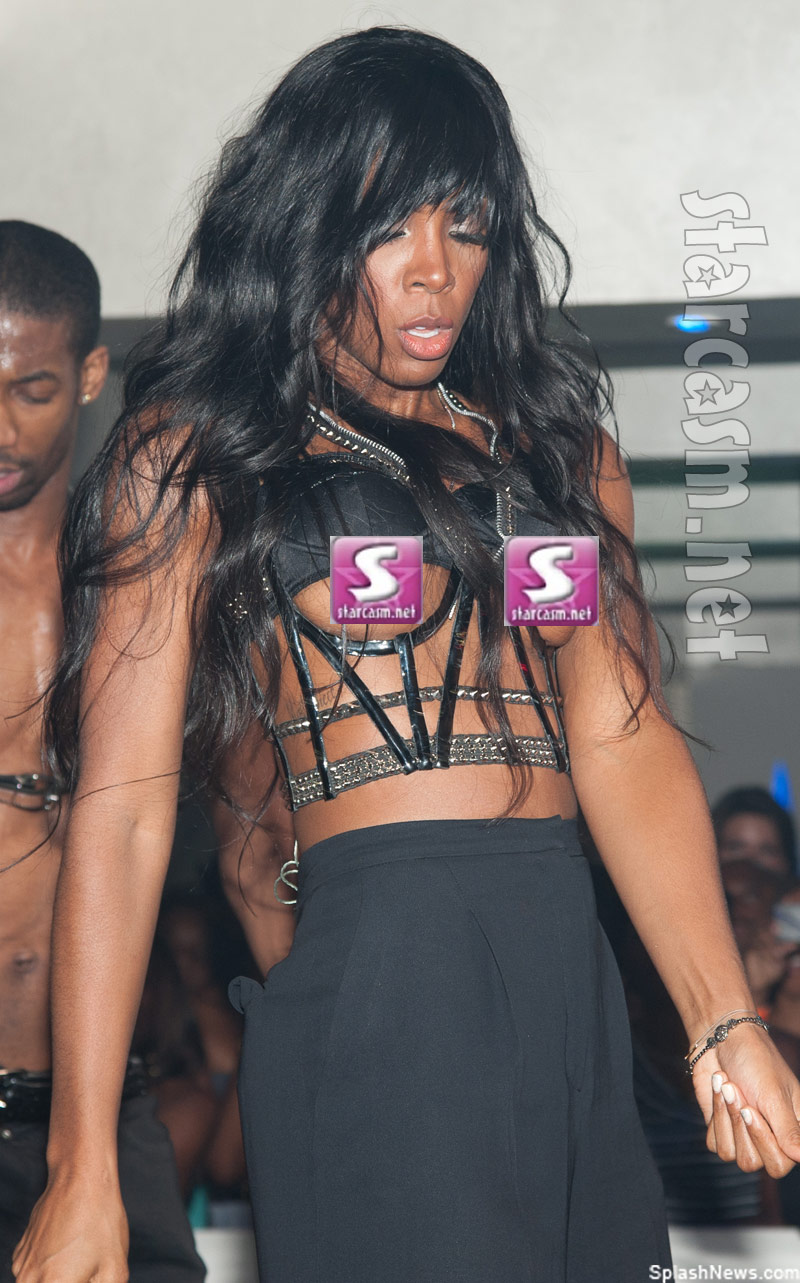 Top Photo: WENN / Additional images -> Splashnews