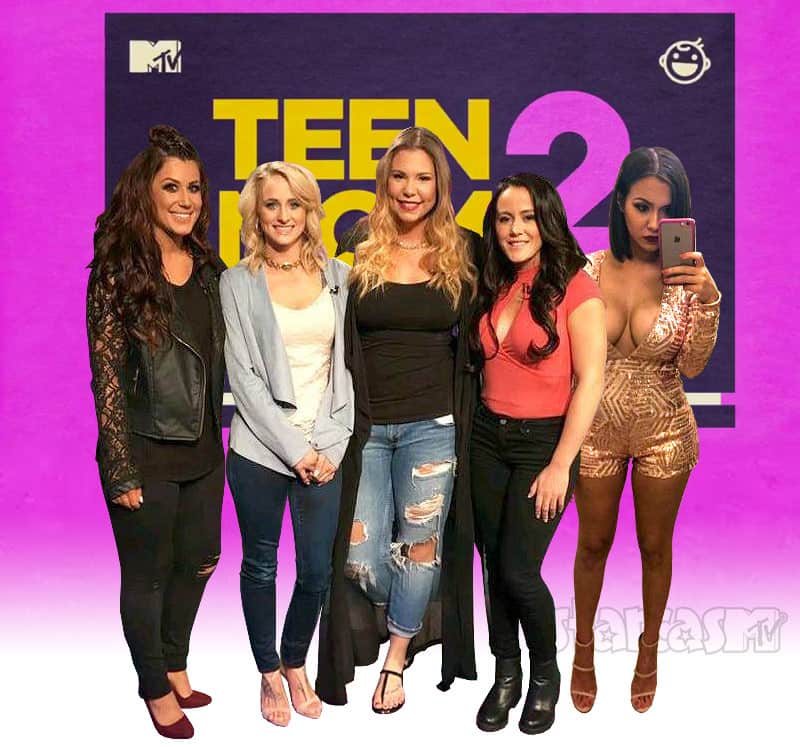 MTV is making sure NO ONE has to go without their Teen Mom drama fix! During the season finale of the current season of Teen Mom OG, the network debuted the preview trailer for the brand new season of Teen Mom 2, which premieres just around the corner on July 17!
I'll shut up now…
MARK YOUR CALENDARS: It's going to be a Mother of a Summer when #TeenMom2 returns Monday, July 17th at 9/8c! ☀️?? pic.twitter.com/13yuP0BOib

— #TeenMomOG (@TeenMom_OG) June 27, 2017
That there was a lot of positive vibes yo! Well, except for the newest cast member, Teen Mom 3 transfer Briana DeJesus.
Here's a transcript of the narration:
Starting Monday, July 17, it's going to be a mother of a summer because it's the biggest season of Teen Mom 2 ever! With one surprise proposal (Jenelle), four babies on the way (Jenelle, Kail, Briana, Chelsea), and the BIGGEST NEWS YET: a fifth mom joins the cast (Briana).
The narrator somehow forgot to mention… Aubree with a duck!!
ERMAHGERD!!! I CANNOT WAIT!
If you have somehow made it this far and are still wondering "When does the new seaaon of Teen Mom 2 premiere?" The answer is Monday, July 17 at 9/8c on MTV. Be there DUUUDE!
I feel motivated to share one of my favorite Starcasm animated gifs of all time in honor of the addition of Briana DeJesus to the cast of Teen Mom 2:
.@_BrianaDejesus be like…#SlidingIntoMyTMs
™️2⃣< – – – – – ?‍♀️- – – – – ™️3⃣ pic.twitter.com/XLYXww3Ciy

— Starcasm (@starcasm) June 9, 2017