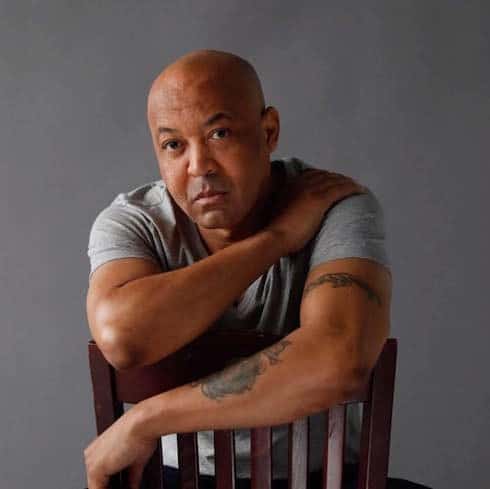 Detective Rod Demery of Investigation Discovery's Murder Chose Me never tried to hide the fact that his work as a homicide detective was always the biggest part of his life. His fourteen years with the Shreveport PD resulted in perhaps the most impressive success rate in the entire country, but the pace Rod maintained often left others feeling put out. "Demery's impressive clearance rate," ID explained when setting up the premise of Murder Chose Me, "coupled with his fierce determination and no-holds-barred approach to get a confession, made him a legend in the department–but also a bit of an outsider….Friends, family and love interests all found themselves playing second fiddle to his detective work."
RELATED: Murder Chose Me Detective Rod Demery bio and photos
Rod, who has nine children, was also divorced twice as of 2012. Rod told us that he hasn't remarried–and reinforced that his job was a "singular obsession," far too important to come second.
"Marriage–and very little else–got my attention, in those years," he explained. "I'm sure some can work homicide and maintain other things, but I couldn't….But I solved cases. For me that fulfilled all that a person seeks: God's command, identity, self-actualization, clarity and peace."
Speaking of clarity and peace, Rod said that he has "no real regrets" from that part of his life. He added, "I'm retired now. Maybe I can refocus."
RELATED: Detective Rod Demery explains how his mother's murder led him to life as homicide investigator
Of course, Rod's personal history with homicide is almost too unlikely to be believed. In 1969, Rod's mother Barbara Sue Demery was killed by her husband, Jerry Armstead; Rod was just three years old. At the time, Armstead was charged with "murder without malice"–manslaughter in today's terms–and his chummy relationship with the chief of police in small-town Sweeny, TX helped him avoid a proper investigation.
Then, 25 years later, Rod's brother Patrick murdered a friend and attempted two more murders while high on cocaine. Rod and Patrick were very close while growing up, but Patrick's rebellious streak became more and more pronounced as he aged, and the grandparents who'd been raising the brothers sent Patrick off to live with his biological father. From there, Rod and Patrick only grew apart: both joined the Navy while young men, but Patrick began drinking and using hard drugs regularly, and his life spiraled out of anyone's control. He was sentenced to 22 years plus two life sentences in prison for the murder and two attempts.
RELATED: PHOTO Details of Detective Rod Demery's brother's murder charges and conviction from 1994
So it's perhaps no wonder that Rod maintained such a relentless pace while a homicide detective: tragedy both led him to a life of law and order and kept him working far beyond what his peers thought reasonable. He addressed the divide between his life as a homicide investigator and his home life in the "Homicide" episode of the podcast Detective, the third season of which is devoted to Rod's career and perspective.
"Homicide," he explained, "is something that consumes you, completely…Homicide is the worst crime that can ever happen to anyone. If you have that seriousness of your purpose of being there, then it's gonna demand all your time, all your being, everything that you think about."
Rod also explained that the "charge" he got from working homicides was enough for him to know he didn't want to do anything else. The longest he ever worked one case without stopping was "about 72 hours," and his answer to the question of how he could work like that without stopping might be the most telling of all:
You can't. You know, if you've got to go home, get some rest, go to your anniversary dinner or something like that, you're off the game. I guess there's so much adrenaline going there, and so much motivation and drive, that you just don't want to stop. There's something about someone being pursued relentlessly that brings a case to a close. One, you want to get it done, and two, you're not stopping, and the person who's running from you realizes that.
Murder Chose Me airs Wednesday nights at 10 on Investigation Discovery.
(Photo credits: Is Rod Demery married via Facebook)