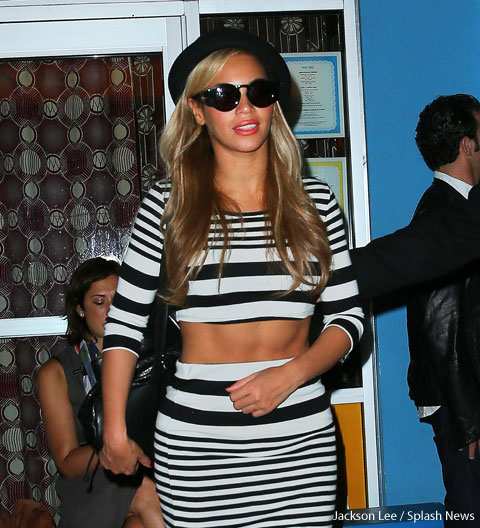 Looks like those Beyonce pregnancy rumors definitely aren't true! B wore a black-and-white striped outfit exposing her midriff to Kanye West's birthday party in NYC.
Here's Beyonce sharing a smooch with husband Jay-Z:
Kim Kardashian was absent from Kanye's party because she isn't supposed to fly at the stage in her pregnancy, but she sent out a sweet public birthday message for her beau via Instagram: "Happy Birthday to my best friend, the ❤of my life, my soul!!!! I love you beyond words!"
href="http://statcounter.com/" target="_blank">
class="statcounter"
src="http://c.statcounter.com/8656821/0/6134e3f5/1/"
alt="click tracking">