Former 16 and Pregnant star Nikkole Paulun announced earlier this month that she is pregnant again, but given her previous controversial pregnancy, some questioned whether or not Nikkole was telling the truth. The 21-year-old later posted hospital documents and a sonogram, but some still expressed doubts. So, Nikkole posted a video of her ultrasound on Youtube earlier today to pretty much silence anyone who still had doubts.
A still from the clip:
During the clip you can hear Nikkole and Ryan's mom as the ultrasound tech shows them the baby, highlights the heartbeat, and reveals that Nikkole is approximately five weeks and five days along.
And here's a photo of Nikkole's sonogram which she posted on Facebook and captioned, "So I'm 5 weeks & 5 days and due July 12th! We got to see the heartbeat but couldn't hear it yet!"
Prior to the ultrasound video, Nikkole shared a long video explaining how she found out she was pregnant courtesy of some sore boobs and a dollar store pregnancy test:
The social-media-friendly reality star has already started documenting her baby bump progress with two photos — one at four weeks and another at five weeks: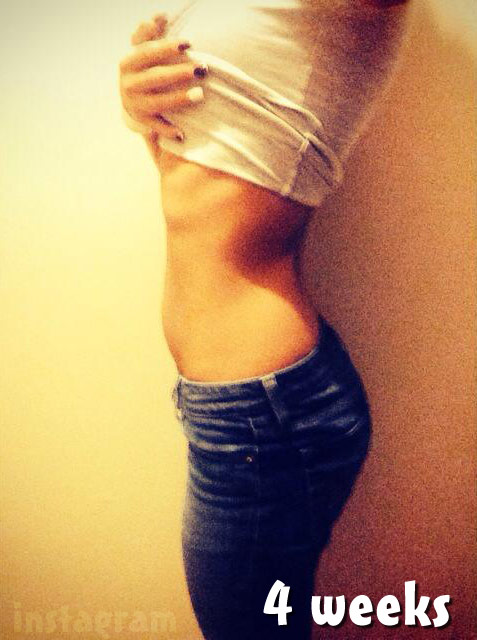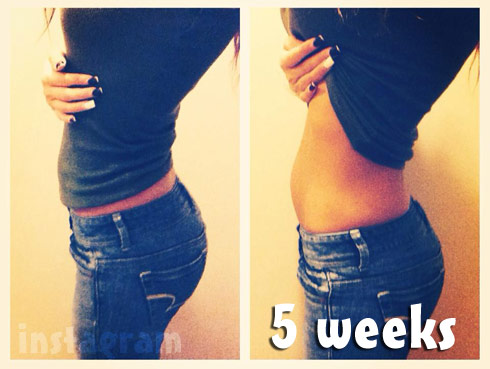 Nikkole also revealed that her and pop-to-be Ryan Rice have apparently picked out a few names. But…
Me & Ryan name brainstormed for about 20 mins and found some we actually agreed on! Except for the last name…

— Nikkole Paulun (@nikkoleMTV) November 6, 2014
Meanwhile, Nikkole continues to struggle with morning sickness, and has even taken to Facebook to ask for help:
The Monroe, Michigan native shared some news about her future as well. "Moving during winter is going to be such a pain," she wrote on Monday, "but I can't wait to start this new chapter with my family!!" When asked where she was moving, Nikkole responded, "a house in Newport."
Congrats to Nikkole! We've been writing about her for almost five years now, with our first post being in February of 2010. That was before her episode of 16 and Pregnant had even aired — what other site can say that? 🙂