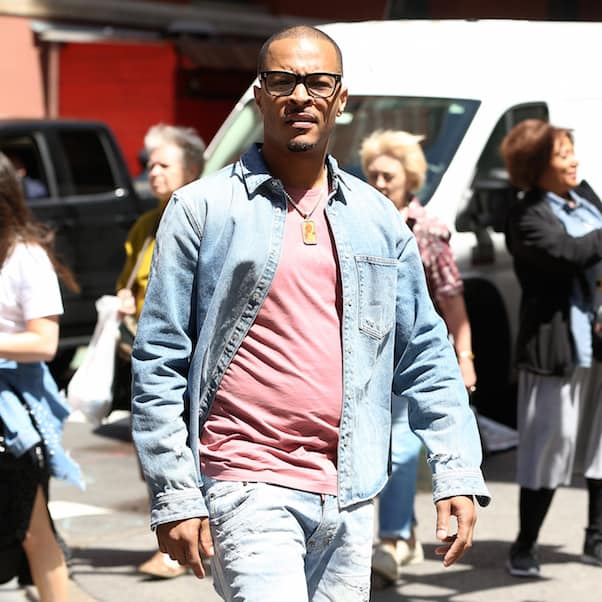 JEZEBEL – The most surprising thing about TI's hymen interview — you know, the one where he's super proud of how he goes to the gynecologist with his teenage daughter and makes the doctor give him, TI, a full report on whether his teenage daughter's hymen is "broken" — is how unsurprising it seems. Not that it's cool for TI to do this (it isn't!), but it's still weirdly common for a father to be this weirdly, unnecessarily controlling where his daughter's body is concerned. And on that note: Common, if you ever have a daughter, do her a favor and avoid TI's example here
CELEBITCHY – Everything to do with Prince Andrew's connections to Jeffrey Epstein is gross as hell and the stories about how he's been dodging questions and attention related to those connections keep getting worse and worse. On that note, finding out that Buckingham Palace forced ABC to back down from a story on Epstein back in 2015 is just…*shudders*
THE ASHLEY'S REALITY ROUNDUP – Kathryn Denis and Thomas Ravenel's custody agreement includes a provision that their kids aren't allowed to watch Southern Charm. If either of them were smart they would have both realized months ago that they can never let their kids near anything to do with Southern Charm ever again
REALITY TEA – Camille Grammer is hinting that she may be open to a Real Housewives of Beverly Hills return, possibly because of all the rumors about Denise Richards' film commitments leaving her unable to film much. But Denise has said those rumors are overblown, so maybe Camile is just letting her thirst show?
GO FUG YOURSELF – I was disappointed to realize that this isn't a Little Women fashion slideshow, but it does feature Greta Gerwig and Laura Dern, so consider using it to prime yourself for the Little Women looks to come
THE BLEMISH – Why would anyone ever spend $60 million on a nightclub?
LAINEY GOSSIP – Speaking of big money: Mariah Carey is using "All I Want For Christmas Is You" to sell potato chips in the UK. Her face is on the bag as well. As Lainey puts it: "How much do you think this deal is worth? Mimi would never nickel and dime this song. So it would have had to be a HUGE cheque."
DLISTED – Whitney Houston's alleged former girlfriend Robyn Crawford is releasing a memoir called A Song For You: My Life With Whitney Houston. In it, she details their early lives together after meeting at summer camp when both were teenagers — oh, and all the sex Robyn says they had for years, up until Whitney got a record deal and had to hide her true feelings
THE BLAST – Ian Ziering's wife Erin just filed for divorce and is asking for full custody, spousal support, and presumably veto power over a second season of BH90210 for good measure
VOX – "How Light from Light's team used 'emotional research' to build an unusual ghost-hunter story: Jim Gaffigan, Marin Ireland, and director Paul Harrill on their hard-to-describe drama"
(Photo credit: TI's hymen interview via Christopher Peterson / SplashNews.com)
John Sharp is Starcasm's chief editorial correspondent-at-large. Tips: E-mail john@starcasm.net or Twitter @john_starcasm.