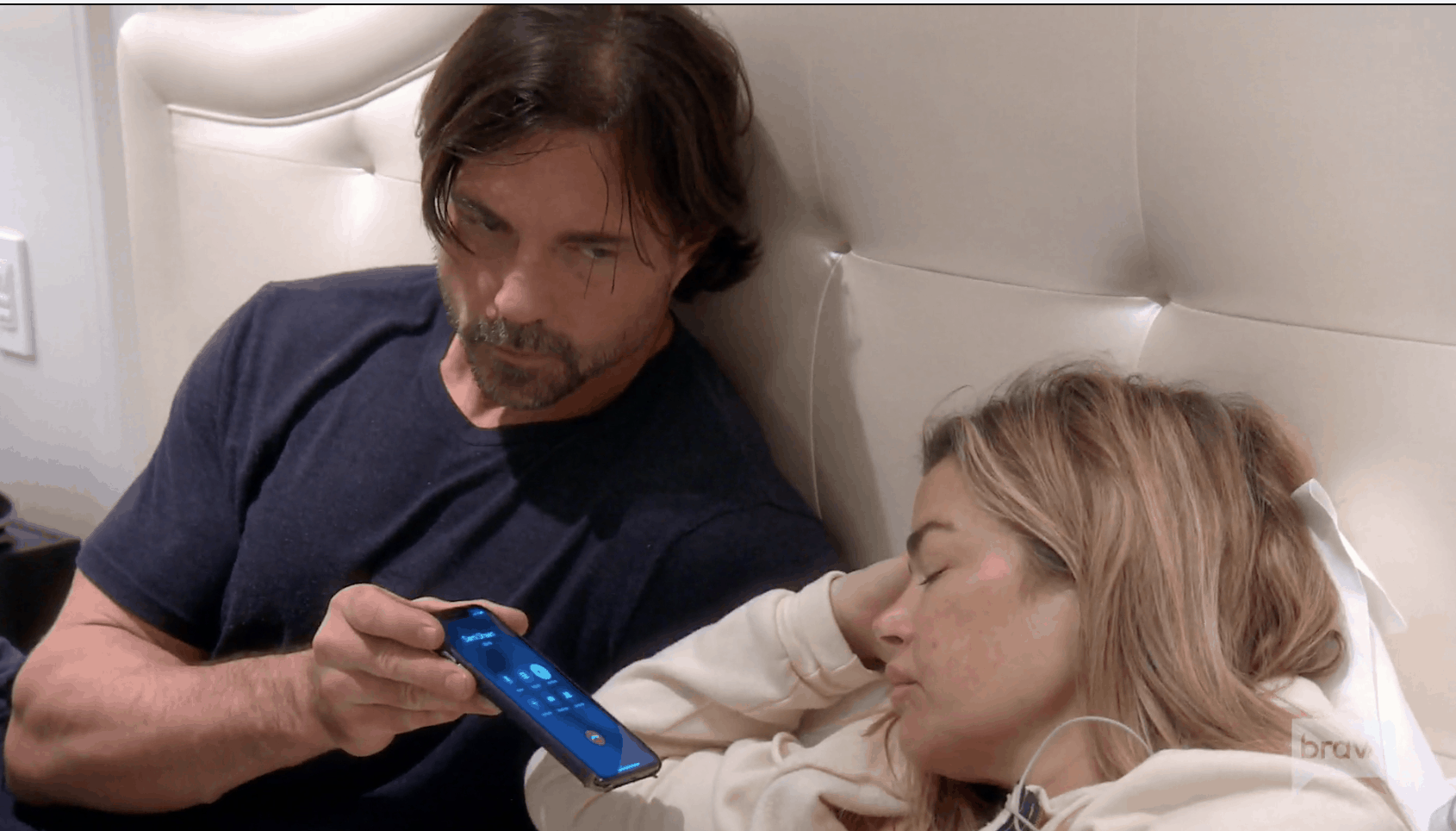 Denise Richards' husband Aaron Phypers is an alternative medicine healer who claims to have healed his own Achilles' heal injury without surgery. His explanation of his holistic "frequency" healing on this week's episode of Real Housewives of Beverly Hills led many to question why he could not heal his wife's multiple hernias. While she appeared to rely on his holistic remedies for post-surgerical care, she needed a traditional medicine intervention to potentially save her life.
Denise has an answer for Twitter fans who questioned why Aaron couldn't use his techniques to heal her condition: she blamed herself. "Well I'm an idiot & didn't tell him. I ignored it hoping it would go away. By the time I did it was a situation of an emergency," Denise explained on Twitter.
After the surgery was over, Denise was relying on her husband's treatments, including herbal medicine and a special pad called a "Pulse Magnetic Field Mat" that's supposed to help with vasomotion and oxygen distribution. Still, when she attended Kyle's dinner party, she reported being in a lot of pain.
At the 29:27 mark of Episode 2 of the current season Denise, who is pretty fresh out of surgery, tells Aaron "I don't think those pills work."
Oddly enough, he replies "I know, right?" but it's unclear what she means by "pills" and if he's just agreeing with whatever she says because she's in pain. A later scene seems to clarify that she was talking about herbal pills, not opiates that are usually prescribed post-surgery.
During a call with Lisa Rinna right after her surgery, Lisa asks her if she has pain pills for her post-surgical pain. "I've been taking all this other herbal stuff," Denise replies. "But honestly, it's not really cuttin' it."
Lisa encourages her to "Just pop those pain pills and be happy." While that advice isn't necessarily wise in every situation, in a post-surgery situation it's definitely not unsound.
Amelia Cunningham is a Starcasm writer and editor @AmeliaStarcasm