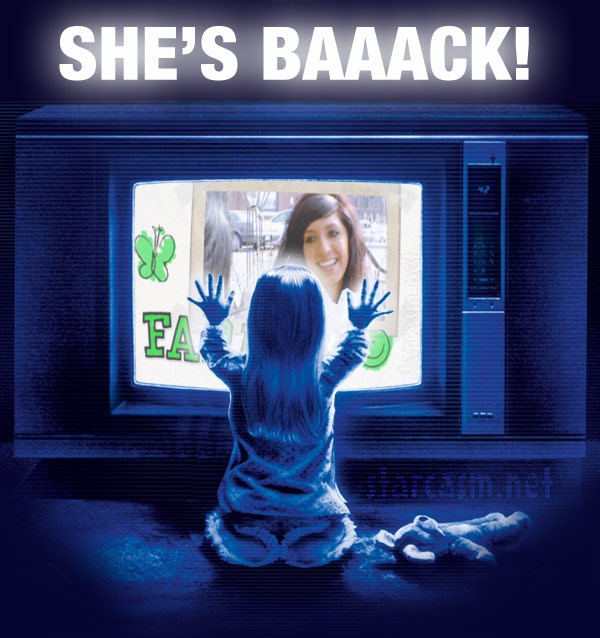 Could Farrah Abraham be returning for the highly anticipated Teen Mom reboot after all?
According to a recent report the answer would be yes.
Via In Touch's latest print edition:
Farrah Abraham is back in the mix. "She'll join the cast [if the show gets picked up for another season]," an insider tells InTouch. "Farrah called the producers nonstop and told them she'd change."
MTV has been filming the upcoming season – there was even a preview during the Ask the Moms special in October – so we're guessing they mean if TM gets another season after that Farrah would be in…
A source added that the decision leaves Maci Bookout, Amber Portwood and Catelynn Lowell "baffled and confused" adding that "the things Farrah has done aren't in tune with the message they're trying to send."
That last sentiment backs what Maci said during the Ask the Moms special:
"If one of us is not making decisions that go with our message then it kinda takes away from what we're trying to do in the first place. It wasn't our choice to not have her on the show with us but… We wish her the best."
Farrah told Life & Style that she thought it was a mistake to not include her. "I don't think it will be as great without me. I personally won't be watching."
While it's understandable that Farrah's adult business ventures don't jive with the overall message the other moms are hoping to put forth, it's safe to say that the addition of the always-polarizing Abraham would bring in more viewers.
UPDATE – The Ashley's Reality Roundup's always reliable MTV sources tell her that In Touch's story is… TRUE! Her source says Farrah does indeed want back on the show, even though she was not invited back for the fifth season by MTV. "She has been in contact with the show's producers recently," says The Ashley, "and has made promises to change her image back to something more appropriate for the show's audience. The Ashley's source says that producers are most likely going to allow her back on the show."
Meanwhile, Farrah herself seems to be downplaying the reports on Twitter:
Oh the silly things you can read in magazines

— Farrah Abraham (@F1abraham) December 5, 2014
As we mentioned above, if Farrah is returning it is unclear just how MTV plans on handling it. The other moms have wrapped up filming for Season 5, so it seems that it would be very difficult to squeeze Farrah in at this point. It is most likely that if Farrah returns it will be for Season 6, assuming there is one.