The Teen Mom 2 reunion part 1 teaser featuring Jenelle Evans and Nathan Griffith tested even the most ardent Jenelle haters. The Oak Island Firecracker has since fired back at her ex with a response and a crack of her own!
In the clip, a discussion between Jenelle and Nathan quickly devolves into a heated argument replete with sighs, sarcastic faces, and insults. The last thing you hear, after Jenelle implies that Nathan is still thirsty for her, is Nathan rebuking that insinuation by taking a pot shot at her weight.
"I don't want you to be with me. How much pounds have you gained? You've gained like 30 or 40 pounds didn't you," he said as the reunion audience gasped in horror.
On Monday, Jenelle tweeted the following, "Not watching once again. Highly disappointed and only caught a glimpse for 5 secs. Rethinking ever letting my life be filmed ever again." While she may be hedging her show participation bets, she couldn't help but file an official Twitter rebuttal for Nathan's dig.
And then this not so thinly veiled observation about Griffith's hairstyle…
Just in case you missed Nathan's now-infamous mini man bun: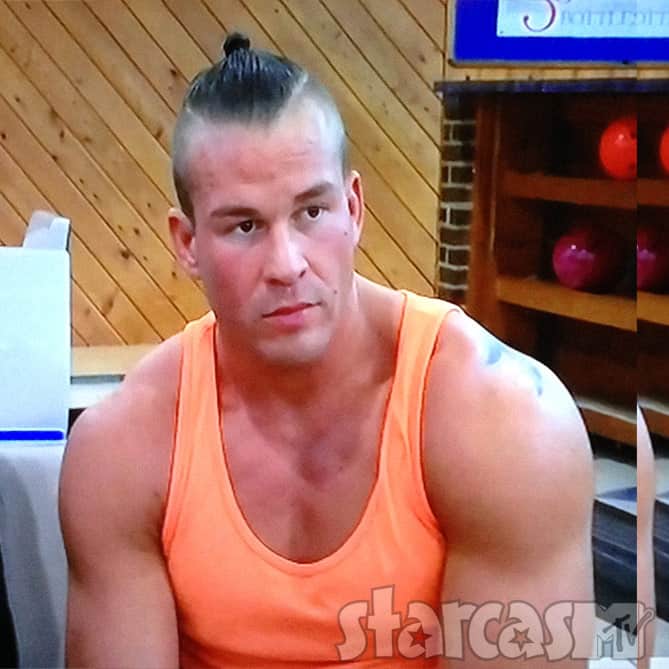 The Teen Mom 2 reunion part 1 with Jenelle and Leah Messer airs Monday night at 9/8c.