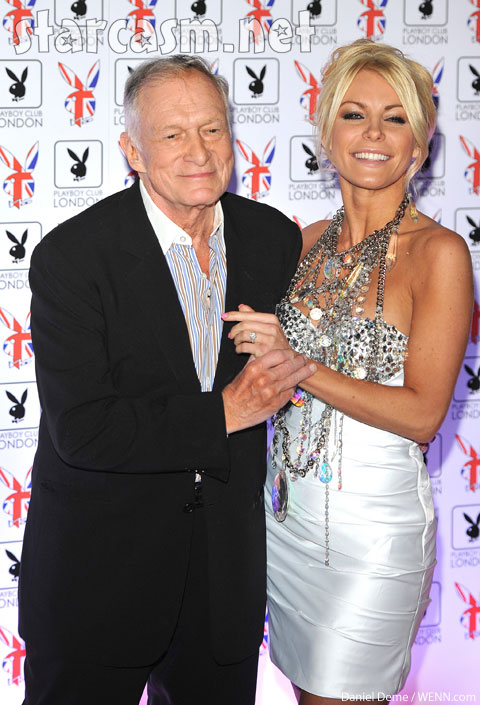 86-year-old Hugh Hefner is engaged again to 26-year-old Crystal Harris, who left him a few days before their original wedding day June 2011.
About a year after she ran away from Hef (and into Dr. Phil's son's house) Crystal moved back in with Hef. Now sources tell TMZ that the wedding is back on because they've worked out their previous problems, and Crystal learned how to stand on her own two feet.
Maybe part of the things they worked on are some comments Crystal made to Howard Stern about her sex life with Hugh. At the time, Crystal said they'd only has sex once, and when they did, it went down like this:
"[It lasted] like, two seconds. Then I was just over it. I was like, 'Ahh.' I was over it. I just, like, walked away. I'm not turned on by Hef. Sorry. He doesn't really take off his clothes. I've never seen Hef naked."
Their wedding is going to be a low-key, intimate affair.
Do you think it will actually happen?