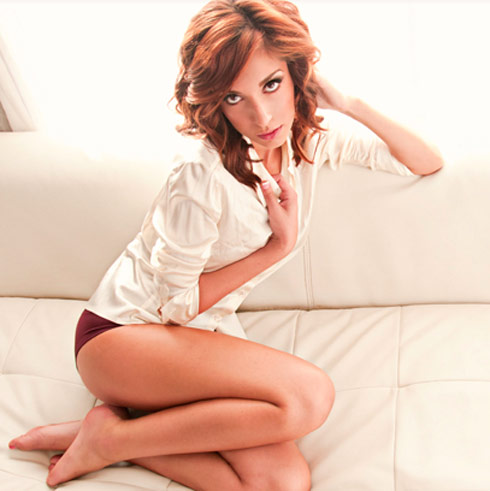 Teen Mom Farrah Abraham's teenage dream may have ended, but she's got countless adult dreams, and she's working hard to make a great deal of them come true.
Farrah is being really smart about her stint on Teen Mom, and when the first version of the series ends this year, I'm sure we'll have not seen the last of her. Farrah's been attending culinary school, writing a book, making sex ed videos, launching a family Italian sauce, to name just a few things. She also has an interest in designing jewelry and clothes, opening up a restaurant, and writing more books. She's also planning to get her Master's Degree, and eventually give back by creating a scholarship for teen moms.
But that's not all! A report in this week's Reality Weekly says Farrah wants to take Hollywood by storm and become an A-List actress like Angelina Jolie, or a popular television presenter like Maria Menounous! Do you think she has some hidden talents for acing, or schmoozing in front of the camera?
Reality Weekly's source said the following about Farrah's ambitions:
"She idolizes Angelina and would love to be a dramatic actress, so she'll try to reach that goal.
Of Extra host Maria Menounous: "She could really see herself following in Maria's footsteps."
Farrah also has modeling photos, a modeling agent, and now reportedly wants a theatrical agent. She's reworked her website to focus more on her television work (she was an extra on the Charlie's Angels remake.)
The source note that Farrah's focus on the entertainment industry is driven by the thrill of her current "celebrity" status. "Farrah loves being a celebrity and everything about it: the attention, the fans, the traveling, the photo shoots, the red carpet treatment . . . . she really wants to keep it going."
Do you think Farrah should try to expand beyond her current projects and really try to make it in Hollywood, or should she stick to developing her culinary endeavors and personal brand?