Bravo just announced that Shahs of Sunset Season 3 will premiere Tuesday, November 5 at 10/9c and judging from the shiny new 24-karat cast photos released by the network of their popular Persian peeps, Season 3 is going to be golden!
Not only does Reza Farahan deserve the trophy for the best reality show cast photo of all time, he IS the trophy for the best reality show cast photo of all time! I think the Shahs cast need to put in their application to be the next James Bond villain. They could call it From Persia With Love. Or Goldmoustache. Or Diamond Water Is Forever. Or A View To A Lilly. Until then, we have Bravo's "The Shahs Are Golden" promo video:
OK, let's get back to all the new info and more new, slightly less metallic cast pics from Bravo. Here is another Shahs of Sunset Season 3 cast photo followed by each of the cast members' new pics, updated bios, and insight into what we can expect this season from the Bravo press release:
* * * * * * * * * * * * * * * * * * * *
REZA FARAHAN
Born in Tehran, Iran, and raised in Beverly Hills, Reza is a 39-year-old prominent player in the Los Angeles real estate world. He is one of few openly gay Persians in the community and often struggles with gossip and prejudice regarding his sexuality. Reza's family supports him in spite of the pressure they feel to ostracize him. Despite his untraditional style, Reza is an old fashioned guy at heart who wants a partner, a family, and the American White Picket Fence happy ending, but he is going to have to get past the baggage he carries from his upbringing to achieve it.
During season three, Reza is faced with turning 40 and re-evaluating everything in his life from finally moving in with his boyfriend Adam to his rocky business partnership with Mike. Reza's most dramatic challenge yet is before him as he is confronted with some personal demons he thought were long buried.
* * * * * * * * * * * * * * * * * * * *
MERCEDES "MJ" JAVID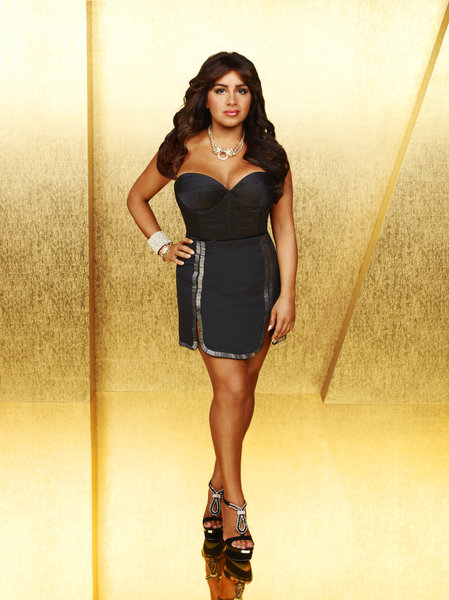 MJ is a 30-something year old, luxury real estate agent living in the Hollywood Hills. A known party girl, she sometimes struggles balancing her "networking" at night with her early mornings at the office. Coming from different sides of the spectrum MJ and her overbearing and unconventional Persian mother, Vida, fight over everything including the way MJ dresses. MJ struggles to find out who she really is and what she really wants from her friends, from her work, and from her family.
Newly single MJ is in a "rebuilding year," mending her relationships with former BFF, Reza and "Iron Mom" Vida. Becoming aware of her ticking clock, she begins to take a new look at her career and works to build up her confidence, but an unexpected conflict with GG leaves everyone wondering if the two will ever be the same.
* * * * * * * * * * * * * * * * * * * *
MIKE SHOUHED
Mike is part of the self-appointed "Persian Real Estate Mafia" in Los Angeles. After being a high roller in the Vegas commercial real estate market, Mike lost his shirt in the crash and has moved back home to rebuild. The 34-year-old reformed player has the best of intentions, but old habits are hard to break and Mike can't seem to stop charming every girl in the room. His friends joke he's looking for "the one" every night at the club, but ultimately he is looking for a woman he can bring home to his mother.
Faced with the choice between loyalties to his friends and doing what he thinks is right, Mike struggles with some serious life decisions in business and love.
* * * * * * * * * * * * * * * * * * * *
GOLNESA "GG" GHARACHEDAGHI
GG is an exotic beauty with a fiery temper and very little filter. Fully supported by her father, this classic "Persian Princess," goes out to lunch with her friends during the day and shops for Mr. Persian Right at night. More than ready to start a family, GG is definitely looking to settle down, but the 29-year-old is having a hard time finding a man that can support the lavish lifestyle and handle her unapologetic personality.
GG is working to redeem herself with her friends, mending bonds with her alienated family and making a go of it with a new boyfriend, but her fiery temper proves harder to bury than she thought.
* * * * * * * * * * * * * * * * * * * *
LILLY GHALICHI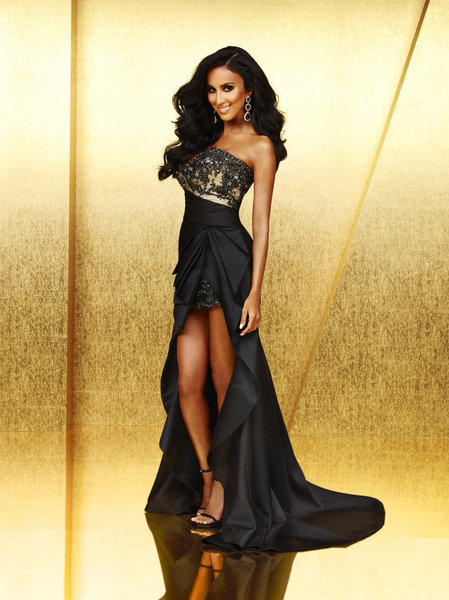 Lilly is a hot Persian Barbie from Texas who passed the bar exam but has no desire to be an attorney. Instead, she moved to Los Angeles and started a line of provocative bikinis inspired by lingerie. This self-proclaimed "Persian Princess" struggles to balance her fashionable life in Los Angeles with her on-and-off boyfriend of 10 years, Ali, who lives in Houston. The clock is ticking for perfectionist Lilly who is trying to tame her bad-boy boyfriend, conquer the world of sexy swimwear and still be a good Persian girl.
After a public battle with MJ, Lilly finds herself focusing on work as her friendships within the group are tested. Will the Persian Barbie realize she doesn't belong after all?
* * * * * * * * * * * * * * * * * * * *
ASA SOLTAN RAHMATI
Asa is a controversial singer/artist who prides herself on living the "Modern Persian gypsy bohemian lifestyle" and is prominent in the Venice artist scene. A refugee who fled Iran as a young girl Asa grew up in Europe before moving to Los Angeles as a teenager. The sassy 36-year-old is often considered an outsider in the group doing whatever she wants, whenever she wants including dating outside her race and religion. With little desire to settle down any time soon, Asa's main priority in life is staying true to herself and her career.
Our ever evolving Persian Pop Priestess, Asa, is in the process of reinventing herself…again and finds herself the unlikely water entrepreneur behind "Diamond Water." Coming to terms with what it means to be a refugee through her art, Asa and the whole gang take an emotional trip to Turkey to reunite with long-lost family that culminates in a daring trip to see their Iranian homeland that leaves them forever changed.
Here's the Shahs of Sunset Season 3 preview trailer:
Be sure to tune in to the Shahs of Sunset Season 3 premiere Tuesday, November 5 at 10/9c on Bravo!