The daughter of Christie Brinkley and Billy Joel, Alexa Ray Joel, told People she got a nose job earlier this month. Alexa has always been self conscious of her nose, especially from the side, and says she just wanted to feel pretty:
"I was thinking about getting this for years," says Joel. Her nose, she adds, "always bothered me a little bit. I was self-conscious of pictures taken from the side. To some people that's vain, but at the end of the day, we all want to feel pretty."
She must have healed in time be follow in her mom's footsteps of being a Prell spokesperson.
Alexa suffered a set-back last December when she took an overdose of homeopathic medications, but she seems to be in much better spirits lately. She says she's not looking to be like Heidi Montag, as this is to be her first and last cosmetic surgery.
Here's Alexa Ray before her nose job:
Before and after: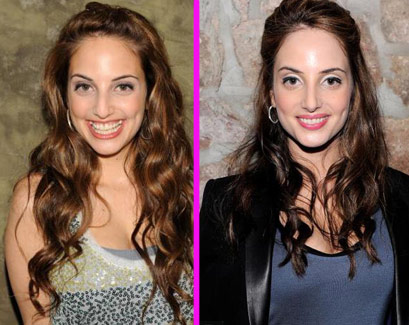 Old nose, from the side: