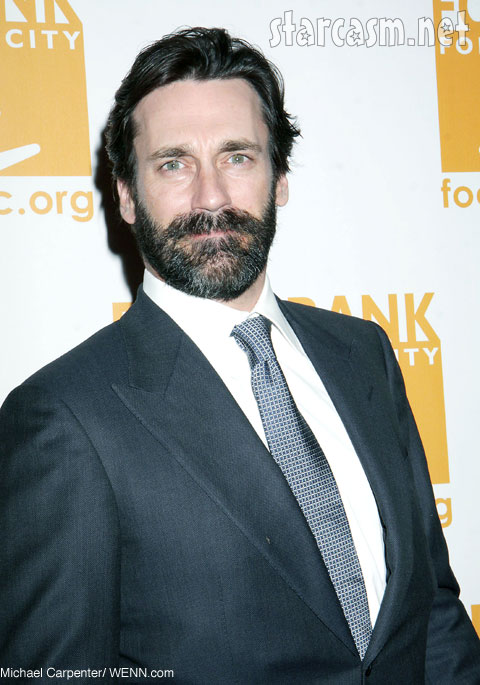 Man Men's suave icon Jon Hamm stepped out at the 2012 Can-Do Awards with his long-time partner Jennifer Westfedlt sporting a scraggly beard that made the whole world gasp. Where oh where is our Dapper Don Draper?
I think what makes the beard more startling is the crazy eyes he's working. I seriously hope he's not pulling a Joaquin Phoenix here! Maybe this is actually what Don Draper's real identity Dick Whitman looks like.
Maybe he was just trying to get publicity for the Can-Do Awards, if that's the case, then brilliant! The Can-Do Awards dinner benefits Food Bank for New York City. Honestly, Jon Hamm's beard inspired me to donate to my local food bank. Thanks Jon Hamm's beard!
Do you like Jon Hamm clean-shaven, or he's with better a little scruffed up?