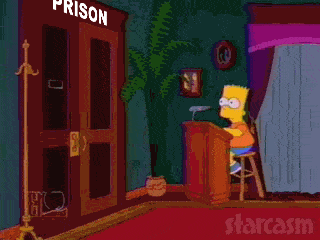 That was quick! A little more than a week after it was revealed that former Real Housewives of Atlanta star Apollo Nida was released from prison to serve out the remainder of his 8-year 7-year sentence in a halfway house, the 40-year-old is back behind bars.
The Blast broke the news earlier today, but didn't have any specific details about what Apollo did to cut his time at the halfway house short. "Nida had a list of rules to follow while living in the halfway home and we're told he broke technical requirement pertaining to the rules of his release," the site reports. "It's unclear exactly what rule he violated, but it was enough to alert authorities and get him thrown back in the slammer."
According to federal prison records, Apollo is currently incarcerated at the Federal Detention Center in Philadelphia. It's unknown if there are plans to transfer him back to the Federal Correctional Institution in Fort Dix.
Apollo's release date is listed as October 15, 2019. It's not clear at this time if he will be serving the remainder of his sentence behind bars, or if there is some way for him to re-enter the halfway house.
Apollo's fiancée Sherien Mufti was spotted with Apollo soon after he took up residency at the halfway house. She even posted a racy clip on her Instagram story immediately after the news broke. Here's a screen cap:
Hmmmm… Perhaps Sherien kept Apollo out past curfew?
Asa Hawks is a writer and editor for Starcasm. You can contact Asa via Twitter, Facebook, or email at starcasmtips(at)yahoo.com