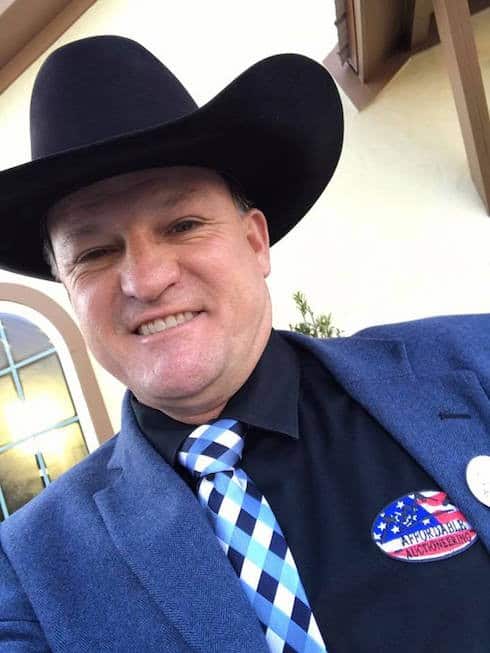 One of the most popular and prominent members of the Texas Flip & Move cast is a man who hardly ever appears on the show beyond one brief segment–but he's responsible for helping move the whole concept along. Myers Jackson, the auctioneer responsible for some of the show's more entertaining clips, has an outsized personality befitting his profession, though the many members of Texas Flip & Move's cast mean he often doesn't get an abundance of screen time.
So first of all, for those of you who haven't had the pleasure, here's an extended video clip of Myers doing his thing:
RELATED: Is Texas Flip & Move fake? Show battles claims with fan outreach
In fact, Myers Jackson is a licensed auctioneer of no mean repute in two states: in addition to Texas, Myers can often be found helping sell off assorted real estate down Florida way. His manner may cause you to think otherwise, but the man's official bio explains that he "holds a Certified Estate Specialist Designation," is an "Auction Technology Specialist," and "is also a member of the Certified Auctioneer Institute."
Furthermore, Myers won the prestigious Chuck Cumberlin Sportsmanship Award at the 2016 International Auctioneer Championship. Check out the video in the link for an example of Myers speaking as slowly as he is quickly in the clip above–that is, until he's asked to sell something as a part of his victory speech 😉
And, as the woman who presented Myers with his award noted, he's also won acclaim for his photography–which, it should be noted, helps the properties he sells look even more impressive than they might otherwise. Myers' Instagram page is private, but his Facebook page still boasts some beautiful shots:
You can also follow Myers on Twitter here.
As for his importance to the show helping him make his name? Myers was right there alongside the rest of the cast and crew when the mayor of Fort Worth TX declared February 27th to be "Texas Flip & Move Day" in the city:
February 24, 2017 @TexasFlipnMove Day! @SnowSistersTX @hestermoving @CatrinaKidd @Randy_LoneWolf @garys_girls
The Cast & Crew ?? pic.twitter.com/fVmRHSl982

— MyersJackson (@myersjackson) February 28, 2017
Texas Flip & Move airs Friday nights, marathon-style, on DIY.
(Photo credits: Are the Texas Flip & Move auctions real via Facebook)