It seems there are no secrets with Kim Kardashian–and nothing appears to be off-limits when it comes to revealing all facets of her life. In a new interview with Glamour magazine, the 34-year-old opens up about everything from her new pregnancy to the infamous "internet breaking" Paper magazine cover.
On how she feels about giving North a sibling: "We are so beyond excited."
On why she decided to share her fertility struggles on Keeping Up With the Kardashians: "I didn't know that I was going to be so open with [my fertility challenges]. But meeting people at my fertility doctor's office who are going through the same things I'm going through, I thought, Why not share my story? It's been really emotional."
On her relationship with Kanye: "There was flirting before, so it was obvious there was attraction, but there was a moment in my mind that clicked when I was like, I'm going to give this a shot. I was probably so tired of bullsh*t in the past. I'd gone through a divorce six months before. And I was like, This guy has never bullsh*tted me. He had made it clear that this is what he wants. Why don't I give it a shot?"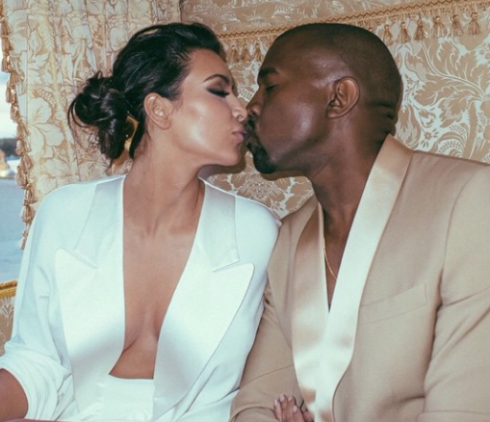 On raising North in the spotlight: "I mean, I chose this life, but North hasn't. When she was born, I would just pray, 'I hope you can handle this life.' But since she's our daughter, I know that she can handle it. When we take her out, there will be tons of paparazzi; I say to everyone, 'Hey, I've got the baby with me. Please don't say one thing to me.' They've actually been OK."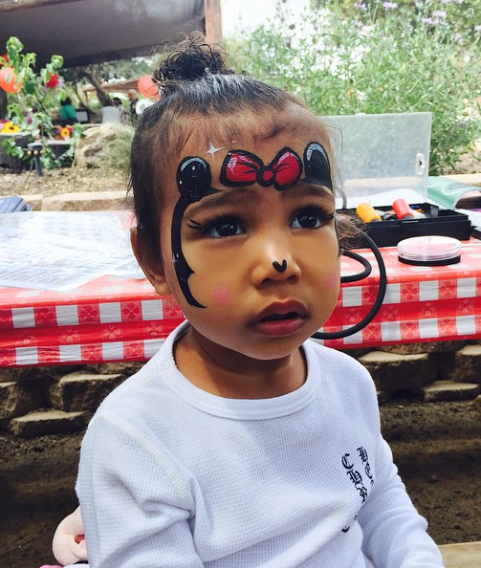 On the Paper magazine shoot: I love it! We were just shooting a cover, me in the dress with the champagne glass. But [photographer] Jean-Paul Goude gave me a book of his images when I was in makeup, and it was, like, Naomi Campbell naked and hanging from a rope—one of the coolest shots I've ever seen. So I said to him, "Hey, there's no rush. My publicist isn't here. We can kick the magazine out. If you want to work more, I'm here all night." When everyone came back, I was like, "You guys are going to die when you see what we did." I had dinner with my mom and Kanye afterward; they were like, "How was your shoot?" I was like, "Oh, good." I didn't say anything. When the magazine came out, my mom called screaming, "You didn't f–king warn me!" She went so crazy. I was like, "Relax, it's my shoot, my body, my life."
On whether she would let North pose naked oneday: I think I would if it were done artsy and cool. I can't speak for Kanye—he freaks out when she tries on my heels.
On whether she has any regrets: Are there things I'd take back? I don't know if I'd take back the lessons that I've learned. Yeah, there are things that I'd be embarrassed about or wish didn't happen, but if I didn't have all those bad, crazy things, would I be who I am today? I don't know.
On dealing with online negativity: "I have developed a thick skin. After I went through my [last] divorce, I saw so much hate, people writing the nastiest, craziest things — stories that weren't true, that [the marriage] was fake for TV. Come on. I would never, ever, ever do that. Think about it. If it was fake, I would have picked someone who had signed something to not make my life so difficult afterward, you know?"
On Bruce: "No matter what, we love Bruce. I'm so proud of him for being so brave. I know he feels great that his whole family does support him. I feel for people that don't have that support. There's such a high suicide rate in the transgender community, which is heartbreaking. No one should feel alone."
On how she helped Bruce achieve his ideal female look: "I was like, 'If you are going to do this, you cannot look a mess.' I went shopping. I'm helping him pick glam teams. He has to look good — or she has to look good. When he becomes she, which will be in the near future and remain that way full-time, I'm prepping her to have the best wardrobe and hair and to feel really good about herself. I know she would want that."
PHOTOS: Instagram