The Bristol Palin due date mystery has been solved by none other than the expectant figure herself. In a just-updated post to Bristol's blog, the sometimes-controversial mother shared her hopes for a little Christmas miracle of her very own.
The Bristol Palin due date question has not been without its fair share of Palinesque controversy. Palin, 25, announced her second pregnancy this past summer, and came under immediate fire from critics, who called her a hypocrite for advocating abstinence until marriage while carrying a child out of wedlock.
Shortly after that announcement and the firestorn it wrought upon the land, Palin said that her second pregnancy was "not the ideal situation," but that she deserved a break, because she'd been intending to marry the child's father when she got pregnant.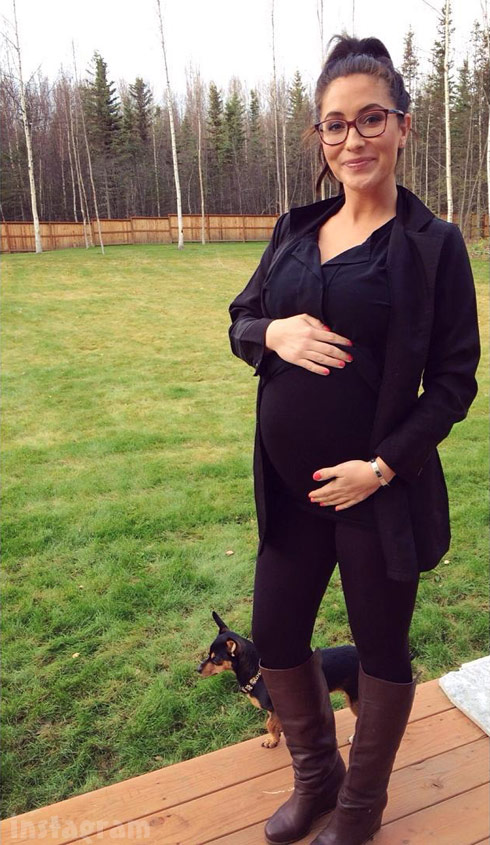 Then, in mid-October, Palin revealed that she was seven-and-a-half months pregnant with a baby girl. Speculation about the exact Bristol Palin due date began anew, with many onlookers assuming the birth would take place shortly after Thanksgiving.
Thanks to the latest Bristol Palin blog update, we now know exactly when to expect the newest Palin's arrival. Today's post, entitled "My Due Date is…," breaks the news simply:
Oh best friends, I want to tell you that I only have four days until my due date! 

But I have a feeling baby girl won't want to come anytime soon …
Bristol must be extra ready for that kid to come out. If she was already seven-and-a-half months pregnant in mid-October, she's likely at least a week past due, and possibly even more.
Reports that the Palin family is "delighted" and "honored by God" at the prospect of a Christmas baby could not yet be confirmed.
(Photo credits: Bristol Palin due date via Facebook)