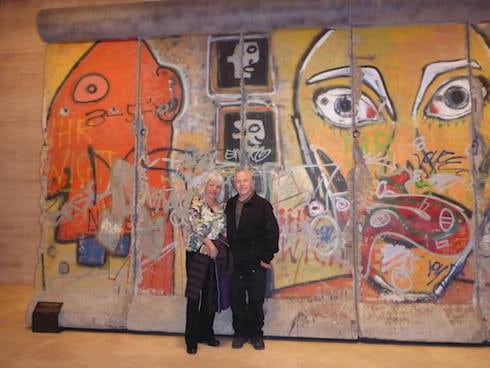 Kathleen Zuray, Stan Zuray's wife on Discovery's Yukon Men, has become something of a fixture for a group of the show's (and, specifically, Stan's) fans. Not because of anything she's done on the show–in fact, it's for quite the opposite reason. Thanks to Stan's legendary stature and commanding presence, Kathleen's near-total absence–to date, we've only ever seen her on Yukon Men a handful of times throughout its five-year run–means more viewers than ever are curious about her.
Devotées of Stan's social media feeds know that Kathleen appears in photos there from time to time. And it wasn't all that long ago that Stan, in wishing Kathleen a happy wedding anniversary, revealed that the reason she doesn't show up on Yukon Men more often is, well, shyness. Plain and simple. Which also means that Stan isn't afraid to tease her just a little bit 🙂
After that share, Stan Zuray's wife also became more of an absence than a presence in Stan's updates. She still cropped up occasionally, but it was almost as if Stan was teasing fans with purposefully obscure or difficult-to-see shots–like this one, from the couple's trip to the lower 48 last year:
My wife and I spent some time in San Diego last week pic.twitter.com/a0mIC22j3s

— Stan Zuray (@stanzuray) April 5, 2016
Or this one, in which Kathleen is very much a presence, but is decidedly difficult to see in the actual photo:
That said, when Stan has shared photos of Kathleen, he's always sure to make them–and their captions–flattering:
Happy Birthday to my beautiful wife pic.twitter.com/FPpi9AaFZX

— Stan Zuray (@stanzuray) March 19, 2016
By the way: you can follow Stan Zuray on Twitter here, on Instagram here, and on Facebook here, if you weren't already. And, if you're keen-eyed, you might catch a glimpse of her when Yukon Men Season 5 airs Friday nights at 10 on Discovery.
(Photo credits: Stan Zuray's wife via Facebook)