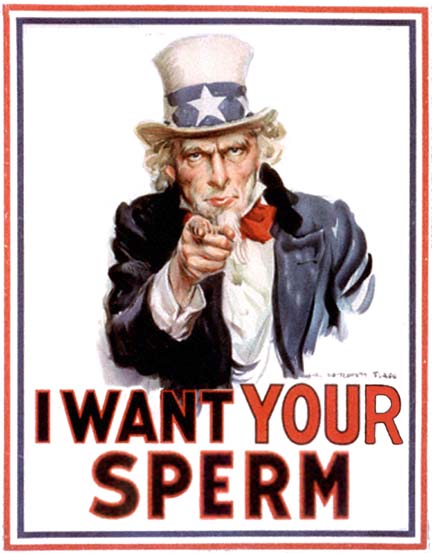 Joseph Pressil is suing his girlfriend Anetria Burnett because she allegedly took the sperm from their used condoms to a fertility clinic to get in vitro fertilization. Pressil also alleges that she was trying to get pregnant so she could have possession of his Texas home (Pressil now lives in Long Island), and child support payments.
Pressil had a six-month relationship with Burnett in 2007 when he lived in Texas. He was shocked when she said she was pregnant with twins because the couple had used condoms throughout their relationship. He had doubts about the paternity, but the DNA test was positive. Since then, Burnett has occupied his Texas home, and he's been paying her $800 in child support.
The gig was up for Burnett when Pressil got a receipt in the mail for sperm cryopreservation. Pressil is now suing Burnett, and the fertility clinic that used his sperm without his permission to get her pregnant. He told the New York Post: "A gold digger is an understatement. She was trying to get community property and alimony. She's ruthless."
Besides stealing his sperm, Burnett also applied to declare Pressil her common-law husband to get right to half of his possessions and assets, but that request was denied.