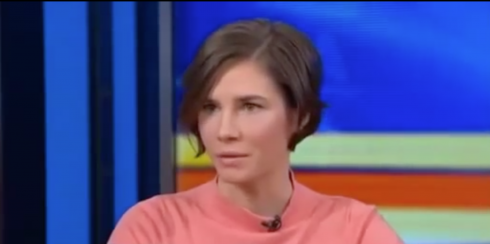 Last week 27-year-old Amanda Knox got engaged to musician Colin Sutherland, who she's known since middle school. Amanda reconnected with Colin last year when she spent a few months in New York. Their relationship has been percolating for years: Colin wrote to Amanda throughout her imprisonment in Italy.
Colin, who lives in Brooklyn, is part of two bands, The Johnny Pumps, and The Haunted Life, a band that tells ghost stories as part of their act. It's unclear if he plans to move to Seattle, or if she plans to move to New York.
Last year when Amanda was re-convicted of Meredith Kercher by Italian courts, she vowed to never go back to that country. Getting engaged is definitely a sign that Amanda's trying to move on with her life despite the Sword of Damacles hanging above her head.
She recently graduated from the University of Washington and now works in a bookstore. At the end of next month courts will hear an appeal of her re-conviction.