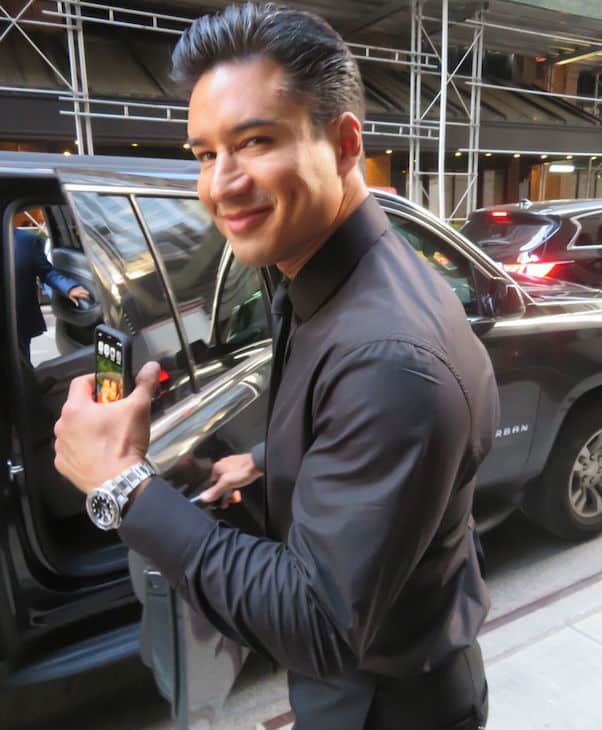 CELEBITCHY – There's a Saved By The Bell reboot coming, it's being produced by one of the people who made 30 Rock great, and it sounds like the press release announcing the show is also supposed to pressure Mark-Paul Gosselaar to sign on and make Governor Zach Morris (no, really) a thing
DLISTED – "Music" is as sensible a reason as any for this particular celebrity pairing
JEZEBEL – This new PSA about school shootings is getting a lot of attention and a fair bit of pushback for its realistic depiction of the violence kids are being trained to expect at any moment while also learning math
REALITY TEA – Vanderpump Rules star Lala Kent is embroiled in a serious beef with 50 Cent and this breakdown of it is absolutely, gloriously petty
THE ASHLEY'S REALITY ROUNDUP – "Former Flipping Out Star Jeff Lewis' Daughter Expelled from Preschool Due to Comments He Made on His Radio Show"
THE BLEMISH – A second person who accused Kevin Spacey of sexual misconduct has died under let's call it fairly unexpected circumstances. And a third person out of the blue decided to stop talking to prosecutors. Insert your own Frank Underwood joke here
GO FUG YOURSELF – The plot of the Between Two Ferns movie sounds almost identical to that every-celebrity-cameo-possible Paulie Shore redemption project from a few years back, so maybe this is just a genre that produces one movie every decade or so?
LAINEY GOSSIP – Mark Ruffalo is getting a fair bit of Oscar buzz for playing "dude Erin Brockovich" in a movie called Dark Waters that it sounds like no one will ever see
VOX – Here's the truth about Area 51, as told by the world's foremost expert (provided you can trust her)
THE BLAST – This love letter from Guy Fieri to cheeseburgers in honor of National Cheeseburger Day is oddly touching, though it does overlook the fact that when your brand is built on greasy spoons and hipster pub fare, every day is National Cheeseburger Day
(Photo credit: Saved By The Bell reboot via Rick Davis / SplashNews.com)
John Sharp is Starcasm's chief editorial correspondent-at-large. Tips: E-mail john@starcasm.net or Twitter @john_starcasm.