Tamra Judge's son Ryan Vieth and his estranged fianceé Sarah Rodriguez continue their very public roller coaster break up. Less than a month after Ryan and Sarah lashed out at each other once again on Instagram, the two have seemingly made peace once again just in time for their daughter Ava's first birthday.
Last week Ryan shared this next photo of Sarah with newborn Ava and wrote: "Happy 1st Birthday to my beautiful daughter who was born just minutes ago a year from today." The proud dad added "Your mother and I love you very much. #avaryan #happybirthday"
Sarah also celebrated Ava's first birthday with some throwback picks from 12 months prior. She shared this photo with Ryan and wrote: "Ryan and I on our way to the hospital about this time one year ago today! #timeflies #gettingreadytomeet #avaryan."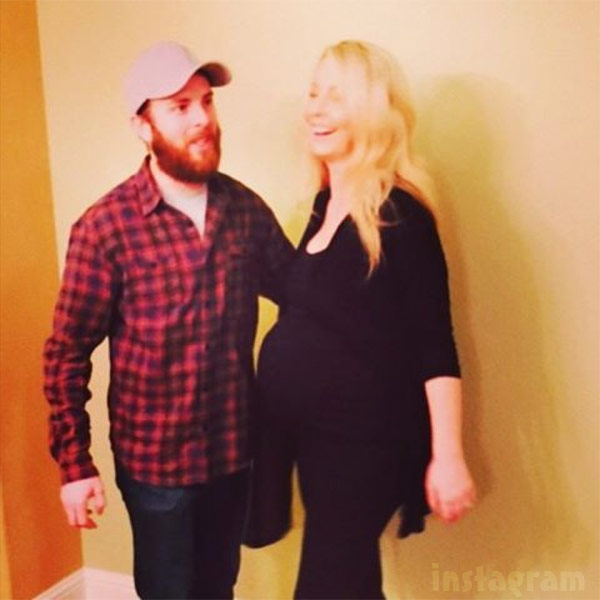 Sarah followed that with another newborn picture of Ava similar to Ryan's along with the caption: "Fresh out of the oven #proudmomanddad #avaryanisone ✨?✨"
But enough about all that mom and pop drama, right? Check out these BEAUTIFUL photos of little Ava Ryan from a professional photo shoot!
More from Grandma Tamra:
It's so great to see Ryan and Sarah back on good terms — I hope this will be the last "roller coaster break up" post that we do about them. 🙂