The Real Housewives of Orange County's Kelly Dodd is currently recovering after having a surgery to reduce the size of her 32G breasts.
A rep for Kelly confirmed to E! News that she had a breast reduction and breast lift procedure performed on Friday. "Kelly did have a successful surgery and is recovering at home," the rep says.
The reduction comes three years after the 41-year-old reality star had breast augmentation surgery. Kelly's girls have been on display several times on the show, including this beach scene from this past season: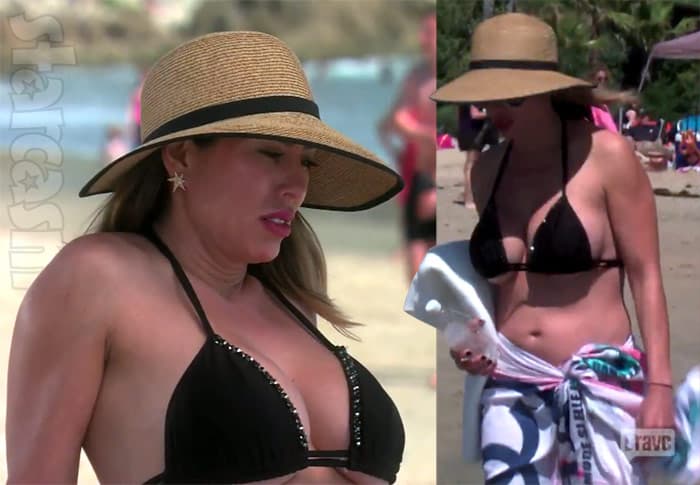 For comparison, below is a throwback photo of Kelly Dodd with her daughter Jolie when she was just a toddler. Based on simple math, I assume this was prior to the breast augmentation she had three years ago: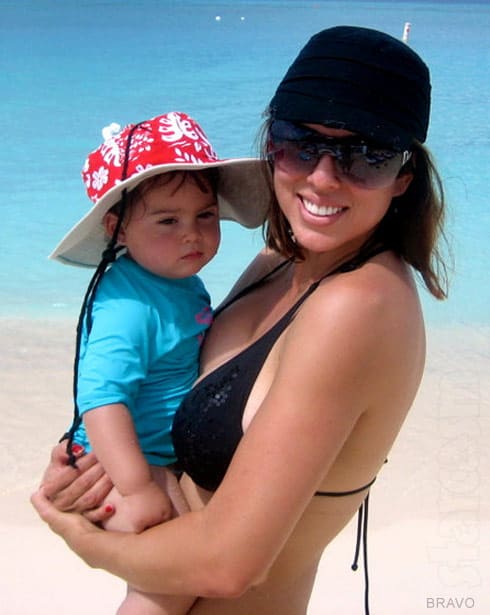 So why the reduction? According to a gal pal, Kelly's 32G were a bit much and "were causing her nothing but trouble," E! reports.
Speaking of causing Kelly trouble, some of her RHOC co-stars were on hand for a "Thanks For the Mammaries" 32Going Away Party thrown by Kelly. From All About the Tea:
The night before the surgery, Kelly had a Bye Bye Boobs party on Corona del Mar beach, steps away from her gorgeous, multi-million dollar home. Kelly shares the house with her second husband, Michael, and their daughter Jolie, 10, as well as her mother Bobbi and younger brother Eric.

Bravo cameras were rolling, as the cast gathered for the sandy cup-size sendoff. Shannon Beador, Vicki Gunvalson, Tamra Judge, Lydia McLaughlin and rookie, Peggy Sulahian were all on hand to say ta-ta to Kelly's cleavage. The surgery is expected to be featured on an upcoming episode of the reality hit.
On the day of her surgery, Kelly posted this photo of flowers she received from friends:
One co-star that might be able to offer Kelly some advice from experience is Tamra Judge, who had her breast reduction and lift procedure back in 2011. Tamra replied to numerous commenters wanting to know why she opted for smaller breasts, and here was her response:
Lots of people have been asking me WHY I had my breast implants removed and here is my answer:

I had them removed for several reasons:

1. I live a more active life style now (working out and running) and they really got in the way.

2. I feel at 44 I am finally comfortable in my own skin and I don't need big ta-tas to make me look better.

3. One of the biggest reasons, I had a scare with breast cancer and I thought it would be better to just have them removed.

I am so happy I did it and will share more about my journey on season 7 that airs February 7 on Bravo.
We wish Kelly a speedy recovery, and of course we can't wait to see her new gals "on display, on display" next season!