Susan Farmer presented one of the more sympathetic and complicated cases of My 600 Lb Life Season 4. Her weight upon being introduced to viewers was 607 pounds, but Susan's massive lymphedema made getting around even more difficult than it would have been otherwise. (For clarity's sake, we should note that the above photo was taken in November of 2013, shortly before Susan appeared on the show.)
Because Susan's case of lymphedema swelled up along her lower stomach, she felt as if her whole body was being dragged down–something that she noted, with great frustration, during her episode. Fortunately, a friend's swimming pool meant Susan could get in some exercise–and build her determination as well:
And, as fans who watched her follow-up special saw, Susan was able to get into that first pair of jeans since high school. But things have only gotten better for Susan from then. Here's a couple of recent My 600 Lb Life Susan Farmer pics to show you just how far she's come since that first episode: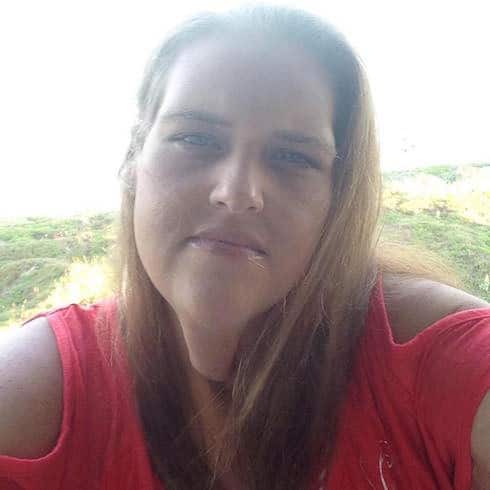 As Life & Style recently noted, a combination of gastric bypass and lymphedema surgeries *and* the much-sought-after skin removal surgery has helped Susan get her weight down and keep it down. Her current weight is around 200 pounds -– which means that she's lost over two-thirds of her peak weight.
"I've been thinking about being in a wheelchair, and using that as motivation to keep going," Susan said, during her follow-up episode. "The surgery was my second chance at life. And I'm not going to let a setback like this take that from me. I'm going to fight. I'm going to do everything I possibly can to get better."
You can revisit the My 600 Lb Life Susan Farmer episode here. Additionally, you can follow Susan on social media and offer her more encouragement by visiting her Facebook page here.
(Photo credits: My 600 Lb Life Susan via Facebook)