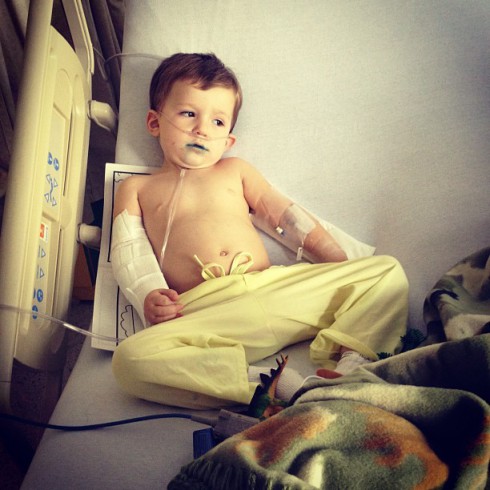 As we reported earlier this week, 16 and Pregnant alum Nikkole Paulun's two-year-old son Lyle had to be rushed to a Toledo, Ohio hospital after having trouble breathing. Soon after being admitted to the hospital, Lyle was moved to intensive care — and doctor's still didn't know what was causing his breathing issues!
Nikkole Paulun updated fans on Lyle's condition today on Sulia, revealing he has since been able to go home, but only after a harrowing three-day ordeal. Here's Nikkole's announcement in full:
Lyle was not breathing right! He was wheezing and gasping and telling me his tummy hurt. I took him to my local hospital and within minutes they asked if I wanted to be transferred to a Detroit hospital or a Toledo. I said Toledo and 10 mins later we were in an ambulance on our way. I was pretty scared but hoped everything would be ok. When we got there they worked with him for an hr before saying he needed to be moved to ICU because he wasn't improving. 3 days of constant monitoring, meds, & breathing treatments he was FINALLY healthy enough to go home. We have to continue the treatments and steroids through winter & once spring comes he will be given a test. If he passes he can be taken off the meds but if not he will continue to need 2 treatments and 2 meds twice a day. It really sucks but I'm glad I have what I need to keep him healthy.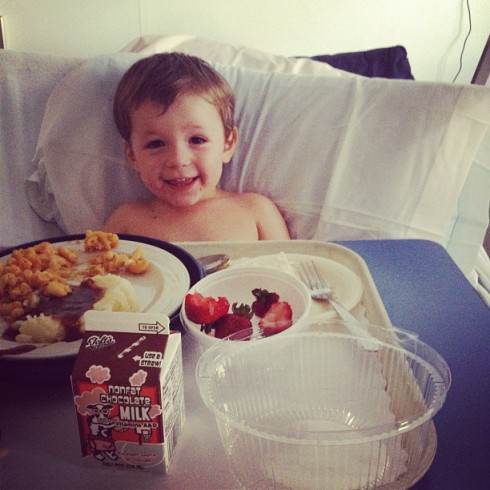 We spoke with Nikkole, who was able to provide a little more information.
"The doctors told me he has a severe form of asthma and his chances of growing out of it are only 20%," Nikkole tells us. "From now until the end of winter he has to take 4 medicines everyday."
As you might expect, the diagnosis and intense treatments that go along with it are heartbreaking for Nikkole, who says she is "sad because it'll be hard for him to play sports and stuff, you know?" But the health risks of asthma and the disease's limitations aren't all that is weighing heavy on this teen mom's mind. "It breaks my heart because one of the meds is steroids," which Nikkole says make Lyle act different than usual — surely an unsettling thing for a parent.
There is hope that Lyle will be able to get off the medications eventually, though. "Once winter is over they will give him a test and see if he can go without medicine, but if not, he will go back on and have to be on it year round." Nikkole is remaining optimistic and is also looking into other options that may help. "I'm currently doing a lot of research to find more natural cures for it."
We wish the best for Nikkole and Lyle! You can send your well wishes to them (and get updates) via Nikkole's Facebook and Twitter accounts.