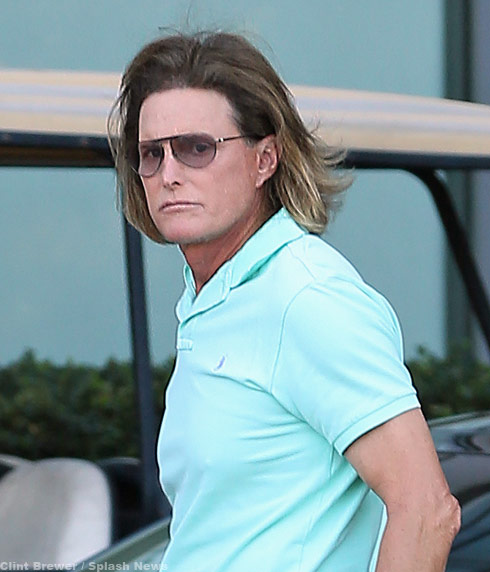 Prepare to say goodbye to the Bruce Jenner we know: He will reportedly ask the viewing audience to say "farewell to Bruce" during his interview with Diane Sawyer, which airs on April 24.
Sources close to Bruce and production told TMZ the Olympian views the show as the end of his male persona and the beginning of life as a woman. Although the insiders say Bruce "does NOT reveal his new name, or dress like a woman on camera," he believes it is the single biggest turning point in his transition. As a side note, there have been some questions about whether to refer to Bruce as "he" or "she." I think it's most appropriate to continue using the male pronouns for Bruce until he makes an official announcement about his transition — so expect to see female pronouns in use after April 24.
As for more specifics about what the interview will cover, as ABC said, it promises to be far-ranging. TMZ reports it includes several conversations with Bruce throughout several months. He will reportedly talk about the struggles he experienced while living life as a man, when he first identified as a female in his childhood, how his decision to have a sex change is affecting his family and the "compelling" ways in which his daily life has changed. The sources say Bruce's sincerest hope for the interview is to educate the public and inspire others struggling with their gender identities.
Bruce Jenner — The Interview airs as a special episode of ABC's 20/20 on April 24.