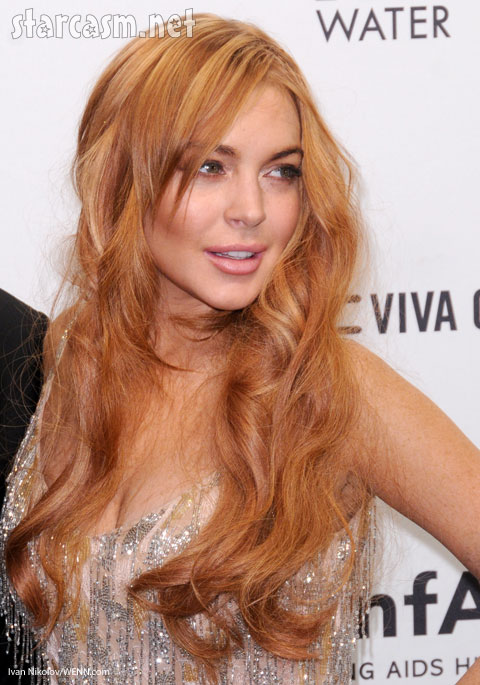 After Lindsay Lohan's lawyer Mark Heller's motions to dismiss her charges (including lying to the police) stemming for a June 2012 car accident were denied Friday by Judge James Dabney, Heller said in a press conference that Lindsay had suffered a concussion from the crash.
He went on to say that because of her concussion, she "never should have been questioned by the police. She was basically held against her will and forced to answer questions."
There's one problem with Heller's claims, reportedly her medical records from her after-crash treatment give no indication of a concussion. Radar Online has a law enforcement source saying: "The doctors who treated Lindsay on the day of her car accident last summer didn't diagnose her with a concussion. She suffered no injury to her head whatsoever."
Lindsay wasn't just given a brief overview, either, according to Radar's source "Lindsay had a CT scan of her head, neck, and spine and there was no injury. Not only that, but Lindsay went back to work after leaving the hospital."
Her only significant injury was bruised ribs, which were reportedly very sore.
Heller was also denied his request to move her trial from March 18 to April 1. Not only is this date April Fool's day, it is a court holiday in California (Cesar Chavez Day,) so the Judge saw no merit in postponing the trial until that date. (April 1, 2013 IS NOT a court date in other jurisdictions, Joe Giudice's trial begins April 1st.)
The judge also denied Heller's motion to suppress evidence, and called the New York based lawyer "incompetent to practice law in California" during the Friday hearing. "I don't know how the next two weeks is suddenly going to change the history of this case, these cases," Dabney said.
Lindsay was on probation for a theft case at the time she had the car crash in 2012. She had pled not guilty to misdemeanor charges of reckless driving, lying to police and obstructing officers.
She reportedly turned down a plea deal earlier this week that included 60 days in a residential rehab, AA meeting attendance, and community service.