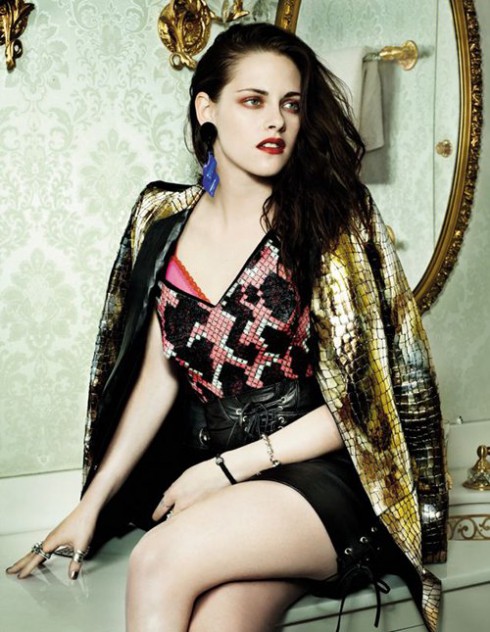 Before Kristen Stewart's relationship with Robert Pattison imploded over a cheating scandal with her married Snow White and the Huntsmen director, she gave a revealing interview to British Vogue about her relationship with her Twilight co-star.
Awkwardly enough, that interview is now coming out as she covers the mag's October 2012 issue.
From Vogue, via Celebitchy:
"My God, I'm so in love with my boyfriend. I wish he were here now. I think I want to have his babies.

I love the way he smells. And him me. Like, he loves to lick under my armpits. I don't get this obsession with washing the smell off. That smell of someone you love – don't you think that's the whole point?"
This is kind of sad. There have been reports that Kristen Stewart wasn't really into Robert as much as he was into her, but these quotes seem pretty genuine and impassioned, and maybe even tinged with guilt because she was probably already cheating on him when she gave this interview. Licking armpits isn't everyone's thing, but being addicted to another's scent is a very relatable thing.
There's been no official report on whether or not Kristen and Robert have really broken up over the scandal, but as things stand right now, all signs point to yes.