Dina Manzo is back on Real Housewives of New Jersey and looking for a new man. She's still in the middle of a divorce from husband Tommy Manzo, and still lives with him in their house, but the relationship is kaput. Dina still seemed a little shy about jumping back into the dating pool, so friend Nicole Napolitano set up her up with Matthew Schultz at a "first responder" themed party. Is Dina still dating Matthew, or has she moved on to someone new?
Both Dina and Matthew were caught off guard by their set-up at the party, but Dina was pretty impressed with and a little intimidated by Matthew, who came dressed as a firefighter. "He is hot, hotter then I will ever be," she said. "Its not easy getting over Tommy, but who couldn't picture getting under Matt."
"I think it caught us both off guard," Matt, a bank executive, told Radar Online about the surprise encounter. "We kind of both got a little red faced." Matt says he was attracted to Dina because of her charity work, and that they went on a few dates (including one that had a "surprise" guest,) but their relationship didn't really take off because of Dina's complicated situation with her ex.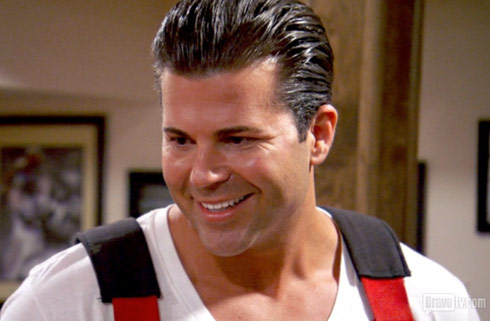 "We just stay in touch," he said. "I think both of us are at the stage where it's not the biggest thing in our life that we're focused on because I think she's still kind of also uncomfortable in her situation where she lives with her ex-husband or whatever they call themselves now."
So Dina and Matthew are not a thing, but a source told Reality Tea that Dina's dating another man, Kenny Arena.
Dina has shared multiple photos of herself and Kenny hanging together, but she's said that they're not dating. "So anyway….he's my BFF NOT my BF (boyfriend)! It's great to have a best friend who can fix things, lift heavy stuff & be an awesome wedding date! #luckygirl." Dina is actually producing Kenny in a production of My Big Gay Italian Funeral.