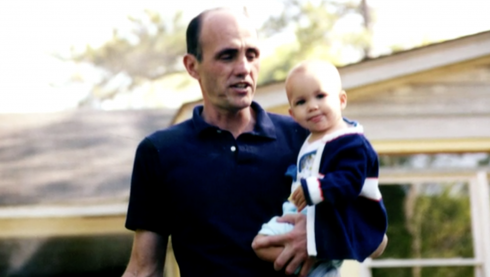 21 years ago Harris Todd was awarded custody of his 11-month-old daughter Savanna, but he didn't see her again for 20 years after her mother never returned Savanna after a visit. For the next two decades Harris tirelessly searched for his daughter. Tonight Dateline NBC explores Harris' heartbreaking journey to be reunited with his child.
At one point Harris Todd even appeared on Unsolved Mysteries, and got a lot of leads afterwards, but his search was unsuccessful throughout her entire childhood because her mother Dorothy Barnett had been thorough in her escape. She used an organization called Children of the Underground to flee the country with Savanna. She told them Savanna had suffered abuse at the hands of her father, an allegation that Harris denies.
Part of the successful escape involved elaborate staging. Dorothy called moving companies and left maps around her house with locations circled. What she really did was change her name to Alexandra Canton and go to Germany. She started called her daughter Samantha, and traveling the world with her. Samantha took on her step-father's last name: Geldenhuys.
Meanwhile, Harris Todd would record messages to his daughter. In one of them he says, "I don't want anything special out of life. I just want the decent goodness of watching you grow up."
Dorothy-Alexandra was caught when she had a few drinks with friends, and called her daughter "Savanna." Her friends did some Google searching, and saw information about Harris Todd's search for his daughter. The woman in the photos was unmistakably their friend Alexandra.
Dorothy ended up being extradited to the US and is currently serving a 21-month prison sentence in South Carolina. As for Savanna, she still goes by the name Samantha Geldenhuys and stand by her mother for giving her a good life and wanting to protect her.