On Sunday night's episode of Before the 90 Days, fans will FINALLY get to meet Marta, a 30-year-old exotic dancer and single mother of two from Milwaukee who has fallen in love with a potentially too-handsome-to-be-true 26-year-old man named Daya from Algeria.
***SPOILER ALERT*** As we exclusively revealed last month, it doesn't appear as though Martha ever left the country. Right about the time she was scheduled to fly to Algeria in April, she got caught up in a nasty custody dispute with the father of her children that resulted in Marta being charged with a felony count of Interfering With Custody Beyond Visitation.
According to court records, Marta pleaded guilty to the charge in July, but the court withheld an entry of judgment as the parties involved agreed to a deferred prosecution agreement with a hearing scheduled for December.
We shared all of that information in our previous post, but since that time we have obtained a copy of the original criminal complaint and it reveals that the custody dispute was directly tied to Marta's planned trip abroad because she apparently wanted to bring her children with her!
According to the complaint, Martha has her two children (ages 8 and 6) every other weekend from 5PM Thursday to 8AM Monday morning. Their father was scheduled to pick them up from Martha on Monday, April 2, but she refused to let them leave with him. He reportedly went to Marta's house four separate times to pick up the children over the next few days, but she refused to turn them over because he would "not sign paperwork allowing the children to have a passport." The dad "explained to Officer Kurth that the defendant has a boyfriend in Albania and he is concerned that if the passports are signed, the defendant will flee the country with his children."
You might notice that the complaint cites Albania, when Marta's boyfriend is reportedly from Algeria. Given that there is an actual photo of Marta's application to fly to Algeria (included in our post linked above), I am guessing this is simply a three-letter mix up by the children's father.
In the complaint, the dad says that he has had similar custody issues with Marta in the past, and he cites a police report he filed in April of 2017 "regarding the same."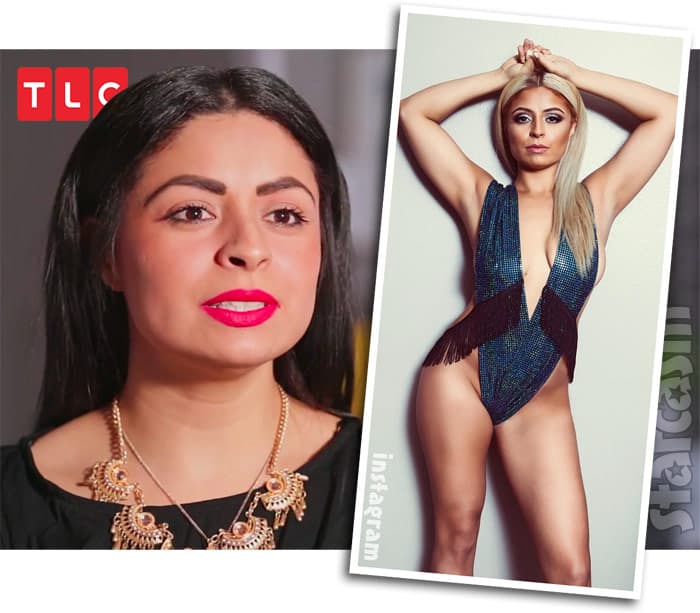 The recent report was filed on April 6, four days after the children were supposed to be returned to their father, and at the time of the report Marta was still refusing to hand them over.
It's unclear just how much of the custody drama was captured by TLC, or if it will be featured prominently in Marta's story. But, given that it doesn't appear as though Marta ever left the country, it would certainly seem like she would need to bring a lot of other drama to the table to have been kept on the show by producers.
I should point out that in addition to her custody issues, there is strong evidence to suggest that Marta will be the first official catfish victim in the 90 Day Fiance franchise. Just click the link for all the evuhdens in that Binder!
Fans with a vivid imagination might take what the children's father said in the complaint (about being concerned that Marta might leave the country with their kids and not return) to fill in the blanks with something more than just a simple catfish story. I suppose we will all know more when Marta makes her Before the 90 Days debut on Sunday night at 8/7c on TLC!
Asa Hawks is a writer and editor for Starcasm. You can contact Asa via Twitter, Facebook, or email at starcasmtips(at)yahoo.com