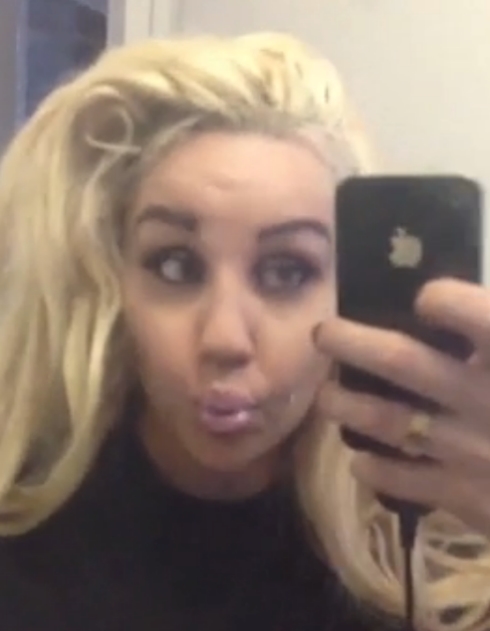 Amanda Bynes has been making headlines all over the web lately for what some (not us!) claim is erratic behavior. However, Amanda hasn't taken the news lightly and is threatening to sue any blogger, website, or reporter who has anything negative to say about her behavior.
In addition to that, she's taken to social media to give her fans and followers a glimpse into her life so they can see for themselves just how non-erratic she really is.
"I'm sucking on a sour patch kid listening to music getting ready for tonight :D," Amanda tweeted yesterday evening along with a link to a homemade video which shows her filming herself in a mirror while batting her eyelashes and puckering her lips.
Amanda didn't speak at all during the video (probably because she had her mouth full), so it's unclear where she was heading, but she has been going out more than she did when she first arrived to New York City at the end of last year, so the options are endless.
According to E! News, the former child star was spotted at NYC hotspot Marquee Nightclub this past Saturday night and judging by their eyewitness account, she was acting just as any 27-year-old would — sort of. "I didn't see her with anyone but it started buzzing around the club that she was there and people were following her," their source claims, adding that Amanda didn't appear to acknowledge the attention at all.