I now have a new second favorite 90 Day Fiance throwback photo! Actually, I suppose Anfisa's Russian schoolgirl photo is technically a Before the 90 Days throwback photo, so maybe this is the new number one?
While digging into the past of Season 5 star Josh Batterson (fiance of Aika), I ran across his high school senior picture (below), and it is EVERYTHING!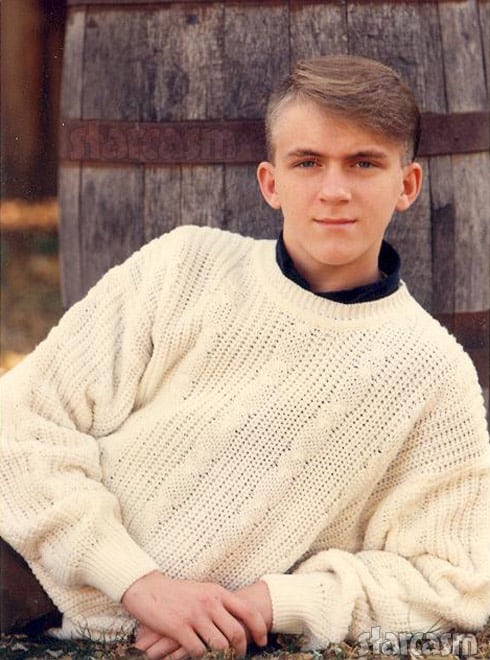 Josh is sporting a sweater over a collared shirt as he casually relaxes on one elbow in front of a weathered wooden barrel. He's got his hair feathered to perfection and his ear lobes are still untarnished virgins as he looks ready to grace the cover of Tiger Beat magazine — or perhaps audition for the role of a bully in a Karate Kid movie.
(In case you curious, online records indicate that Josh graduated high school in Iowa in 1992.)
In addition to the senior photo, we also found this throwback photo of Josh from not quite so far back in which he is rocking some blonde tips:
Mmmmmm… not really feeling the blonde tips so much. But, I do like them better than the long-haired shaggy mug shot look from 2010. Something tells me that Josh's co-star Molly Hopkins has a post-worthy senior photo too — can anybody help with that one?