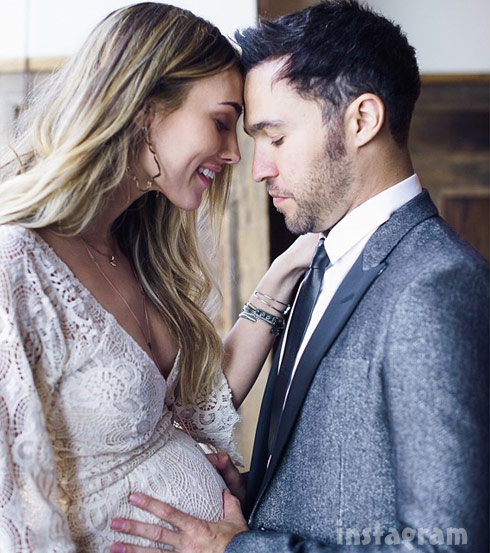 Fall Out Boy's Pete Wentz is a dad again after a boy fell out of his girlfriend Meagan Camper yesterday! (Sorry, I couldn't resist.) 🙂
Pete, who named his other son (with ex Ashlee Simpson) Bronx Mowgli after the NYC borough and the protagonist from Rudyard Kipling's The Jungle Book series, revealed that the newest little Pete Jr. has perhaps the biggest potential jinx name of all time: Saint Lazslo. At least this will make it literally true whenever either parent says their son is a Saint, right?
It is assumed the little fella is named after Saint Ladislaus, who is sometimes referred to as Saint Lazslo, and who was King of Hungary from 1077 and King of Croatia from 1091.
"Mom and baby are happy and healthy," Pete's rep said in a statement. "They are thrilled at the addition to the family and Bronx is over the moon to be a big brother."
Pete broke the news that he was going to be a father again with a photo on instagram in February in which he and Meagan are smooching while laying in bed. Pete captioned the pic with man + woman = baby emoji and the words, "we're super excited to announce we're expecting a baby!"
Pete later updated fans with a photo of Meagan's growing baby bump:
Meagan continued the trend with a series of pretty damned amazing baby bump selfies (and one non-selfie):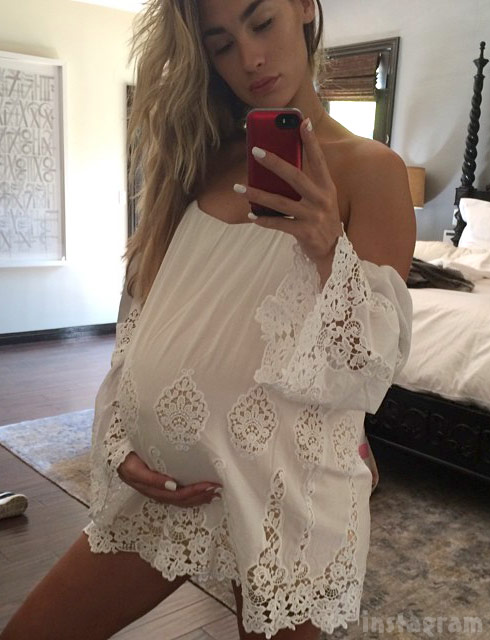 Congrats to Pete and Meagan!