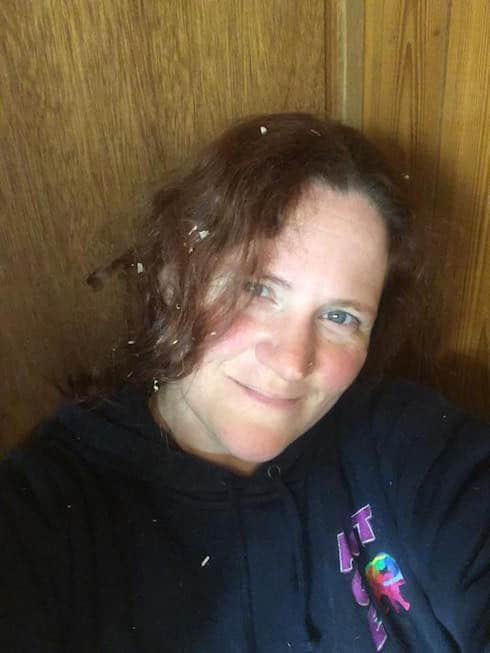 It was around this time last year that Alaska TLF fans were treated to some bad news from Shane Kilcher: namely, that he and wife Kelli might be leaving the show that earned them so many thousands of adoring fans. At the time, Shane suggested that Kelli's ongoing health problems were part of the reason why the two were considering bowing out. (Contract negotiations were another reason, though it seems the financial side of things continues to be rosy for all parties.)
Fortunately, the latest Kelli Kilcher illness update comes from Kelli herself–and it sounds like her multiple sclerosis is currently in remission!
RELATED: Alaska TLF update: Are Shane and Kelli Kilcher leaving the show?
Kelli regularly interacts with fans on her own Facebook page, as well as on she and Shane's joint page. A recent response to a fan's question about whether she and Shane would be able to continue constructing their home was only the latest reason for happiness:
And that notice came three months after a separate Kelli Kilcher illness update, which she shared during the middle of Alaska the Last Frontier Season 6, confirming that the main reason she and Shane had been waiting on construction was so he could recover from an injury:
RELATED: Kilcher family net worth soars as Alaska The Last Frontier continues ratings dominance
And, as devoteés of the show noted, Kelli was also well enough to travel to California for a family vacation a few months ago.
But mental health issues continue to occupy a good deal of Kelli's social media real estate, and she isn't shy about letting her fans know when her own health is less than optimal:
Now that Alaska TLF has wrapped up its sixth season and entered its usual long hibernation, Kilcher family updates can sometimes be few and far between. It's nice to see that so many people are concerned for Kelli's well-being–and that she reaches out to them whether things are good or bad.
You can follow Kelli on Facebook here, and check up on she and Shane's activities here. Alaska the Last Frontier Season 7 is expected to air beginning in the autumn of 2017.
(Photo credits: Kelli Kilcher illness update via Facebook)