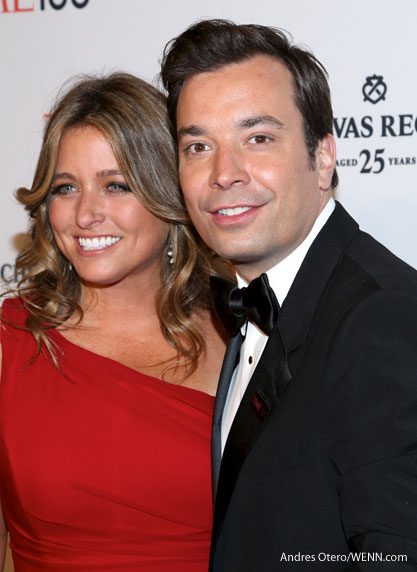 Jimmy Fallon and his wife Nancy surprised fans when they announced their baby girl Winnie Rose was born July 23. Now Jimmy is opening up about their longterm fertility struggle that ended when they decided to use a surrogate to start their family.
"We've tried a bunch of things," Fallon told Samantha Guthrie on The Today Show. "Anyone who's tried will know, it's just awful. We tried for a long time, for five years. I know people have tried much longer, but if there's anyone out there who is trying and they're just losing hope . . . just hang in there. Try every avenue; try anything you can do, 'cause you'll get there. You'll end up with a family, and it's so worth it. It is the most 'worth it' thing. I'm just so happy right now. I'm freaking out."
After some heartbreaking unsuccessful attempts to get pregnant before they decided to keep their baby-on-the-way a secret this time. "We tried before, we told people and then it didn't happen. And it's just really depressing. It's really hard on everybody. "We said, 'We're not going to tell anybody,'" he said. "It'd be just more fun if it's just private between me and my wife. And then we get to introduce her to everybody."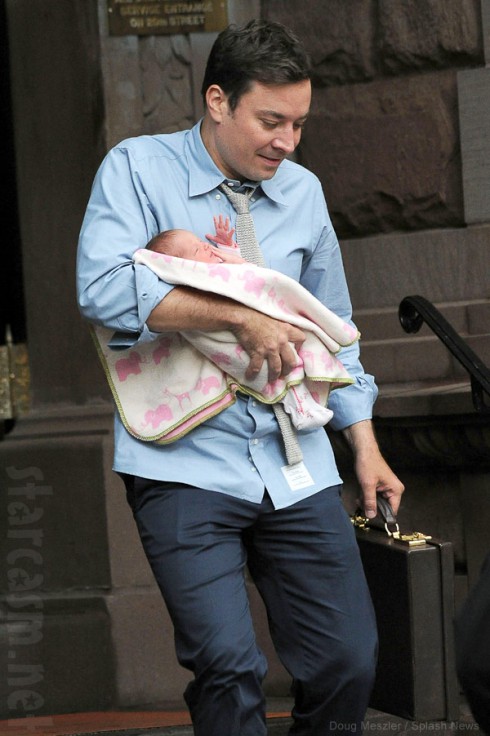 As for the meaning of his daughter's name, it's not inspired by Winnie-the-Poor or Winnie Cooper from The Wonder Years. "It's not Winnie-the-Pooh at all . . . though I do love Winnie-the-Pooh," he said. "My wife and I got engaged in New Hampshire at this lake house that her family's had forever, and it's on Lake Winnipesaukee. And so we went there every summer as we were dating. And yeah, Winnie from The Wonder Years is the coolest girl in any TV show ever. And also, she's a 'win' for us." Okay, so maybe Winnie Cooper from The Wonder Years was partly an inspiration.