On this week's episode of Here Comes Honey Boo Boo Alana continues to get ready for the big Rock Star Diva Pageant by bringing in the big guns in the form of Miss Georgia 2011, Michaela Lackey! "We're hoping to give her some tips on improving in the pageants," Michaela says in the promo. She later adds, "Alana's manners, I think they could definitely be worked on a little bit." Sounds like Michaela has a pretty good grasp on the task at hand.
So who is Miss Georgia 2011? As it turns out, Michaela Grace Lackey has a little more in common with Alana and her family than you might think! Raised in Marietta, Georgia (about 20 minutes outside fo Atlanta), Michaela's family was far from wealthy. "Her father, Doug Lackey, who's retired, and mother, Sherri, a church staffer, at one point didn't have health insurance when one of her two younger brothers became sick. But it only made the family more resourceful and grow closer together," The Marietta Daily Journal wrote in a profile post on Michaela back in January.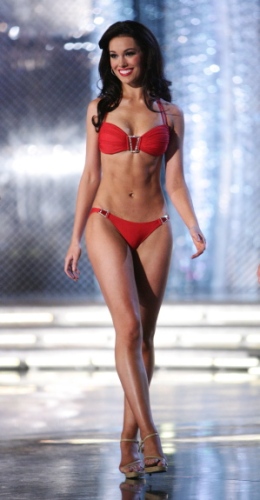 Michaela started dancing at the age of two-and-a-half and says she often told her mom, "I'm gonna be a professional dancer and a princess." (Sound familiar?) Ah, but Michaela came late to the world of pageants, entering her first at the age of 14. From Examiner:
"I didn't start pageants when I was really young – I waited until I was about age 14. I entered the Miss Atlanta Teen Pageant, and I got first runner-up. At that time, first runner-up was actually a title, so my first title was 'Atlanta's Most Beautiful Teen.' It was kind of funny to have that title, since the Miss America system doesn't normally give those titles out.
"The next year I competed for Miss Georgia's Outstanding Teen. It took me two years to win that. However, I took two years off, but then I decided I missed the program. I definitely wanted to be Miss America some day."
And Michaela is quick to point out all the opportunities made possible and doors that have been opened thanks to participating in pageants. From The Marietta Daily Journal:
"I've done so many things that I thought I wouldn't be able to do," said Lackey, a 2008 Walton High School graduate. "I think that's the beautiful thing about the pageant system for Miss America. I never had a car or computer. I'd always borrow wardrobe, and people now are like, 'please let me help you' … that just really humbles me that there are so many people out there supporting me. And they don't look down on me for my background of not having money."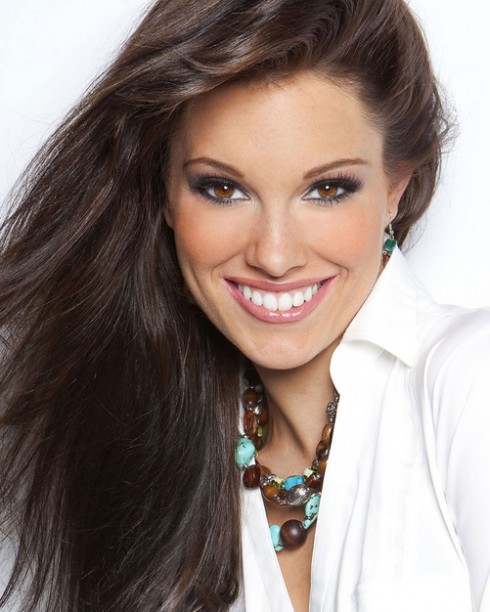 Sounds like a great teacher for Honey Boo Boo don't you think?!? It should be fun to watch. Be sure to tune into the Here Comes Honey Boo Boo episode "Ah-choo!" Wednesday night at 10/9c on TLC!
And here's a lesson for Honey Boo Boo on how to win gracefully! It's Michaela Lackey being crowned Miss Georgia 2011 (after being Miss Heart of Lakes 2011):
Michaela Lackey's amazing pageant headshots were taken by Matt Boyd with hair/makeup by Meredith Boyd. (Matt Boyd takes some amazing photos, and he's located in Georgia, so maybe TLC will hook Alana up with him! **HINT HINT**)