Reality star and Kardashian family matriarch Kris Jenner was involved in a serious car accident this afternoon in California when her brand new Rolls Royce crashed into the side of a Toyota Prius.
Here are some very startling photos from the scene in which you can see just how bad it was: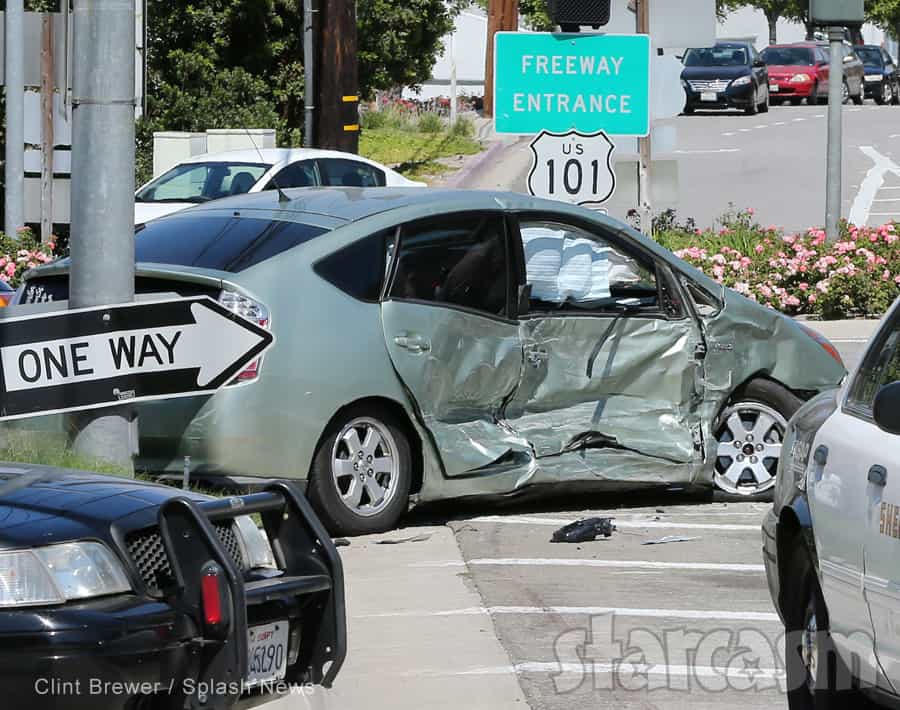 According to TMZ, "the impact was bad enough that [Kris] may have broken her wrist." More from the site:
A Kardashian source tells us the Prius ran a red light. A law enforcement source tells TMZ it appears Kris was driving on a surface street when the Prius cut in front of her trying to get onto the 101 and caused the collision.

We're told Kris is being treated on scene by paramedics … who we're told did not want to remove her from the car for fear of exacerbating her injury.
In the photos you can see the extensive damage to both vehicles involved in the crash. It is unknown if the driver or passenger(s) in the Prius sustained any injuries. If there was only one person in the Prius, it's a positive sign that the impact was on the passenger side.
So far, the only updates from the Kardashian family on social media have come via Kylie Jenner, who responded to several concerned fans on Twitter by assuring everyone that Kris is "okay" and that she rushed to the scene to be by her mom's side:
I was not involved in the accident. Everything's ok ❤️ https://t.co/M90OyAza8c

— Kylie Jenner (@KylieJenner) August 3, 2016
Yes! She's okay! https://t.co/jMtao7eYs7

— Kylie Jenner (@KylieJenner) August 3, 2016
Yes ? my mommy https://t.co/FFBoLgm1wq

— Kylie Jenner (@KylieJenner) August 3, 2016
omg no!!! It was just my mom. My moms cars. I rushed to the scene to be by her side becuz she was alone. https://t.co/9TmyTQdaDp

— Kylie Jenner (@KylieJenner) August 3, 2016
UPDATE – Here is video from the scene: