As the ninth of ten children, Brooks Forester was programmed to stand out from the very beginning. So, competing against 24 other men for Desiree Hartsock's heart on the ninth season of The Bachelorette shouldn't be a big deal.
***SPOILER ALERT*** Although the season doesn't premiere until May 27 on ABC, rumors have it that Forester is in for a long tenure on the show — which makes him worth getting to know. (Well, that and because he's a certified stud.)
After growing up in Idaho, Brooks attended college at the University of Utah. Based on messages shared on his father's Facebook page, it seems that the family is part of the Church of Jesus Christ of Latter-Day Saints. It will be interesting to see if/how that plays into the show. Maybe he'll follow in the footsteps of Jef Holm, the Mormon Lothario who (temporarily) won over Emily Maynard!
In terms of career, Brooks' Bachelorette bio indicates he's a jack of all trades.
"I feel that we get caught up in defining who we are by what we do. I am not so concerned with the perception of others. If my work becomes dull or boring but is prestigious, I'll change it," he explained.
To be specific, Brooks' pre-Bachelorette day job was as a sales representative for Fit Marketing in Salt Lake City. In his bio for Fit Marketing, the 6'4″ hunk describes himself as a part-time model, athlete and adventurer.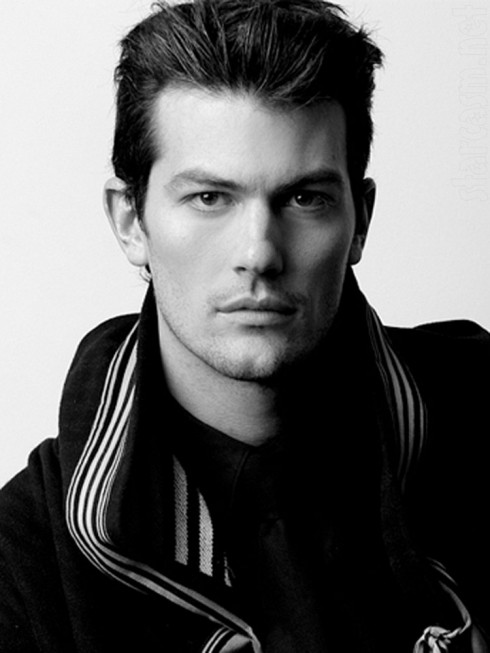 The photos above are evidence of Brooks's modeling skills, and his athletic and adventurer sides are backed up by the fact that he co-founded The BRUT challenge, which is a seven-day, 560+ mile cycling tour from one of two routes in Utah. From the now-deleted website:
The BRUT was born when Co-Founder(s) Jacob Nelson and Brooks Forester desired to cycle the most scenic rides Utah has to offer. Most of which would require aid of a support crew. The BRUT is designed to be that support crew; providing the opportunity for other rider to enjoy the best of Utah as well.
All you have to focus on is enjoying the journey of the PERFECT RIDE!! The "BRUT BRIGADE or CREW" will take care of everything else. Including: Sleeping arrangements, catered meals (breakfast, lunch and dinner), snacks, SAGG support, evening entertainment, and sponsorship giveaways!! All you got to do is RIDE!!
Although he seems to be an overachiever, Brooks sets the bar pretty low for an ultimate date: "Anything that's fun and involves conversation."
However, the simple abilities to have fun and carry on a conversation are not enough to make this 28-year-old fall head over heals.
"I acknowledge the reality that I may not fall in love," Brooks explains for his Bachelorette bio. "However, crazy things have happened. As in, you never know. Maybe I do. That's an okay bet for me. Nothing to lose — everything to gain."
Unfortunately, ABC has a pretty short leash on Brooks right now. All of his social media accounts are deactivated and friends aren't providing much more insight. However, even ABC was unable to prevent a few photo leaking of Brooks and Desiree filming together, including some of their first one-on-one date — which was all wedding themed and involved Des wearing a bridal gown!
In addition to getting the advantage of having Desiree know exactly what it would be like to marry him, Brooks was also able to play the sympathy card after he was reportedly injured during a dodgeball game and required medical assistance (as well as attention from Desiree):
Based on all that Forester has to offer and the rumors about the upcoming season, this may very well not be the only time we see Brooks and Desiree "planning a wedding" or "[insert playing dodgeball innuendo here]. I just wonder if there's a superstition about seeing your bride in her wedding dress… One year before a potential wedding!
Tune in to the season premiere of ABC's The Bachelorette on May 27 at 8/7 C.