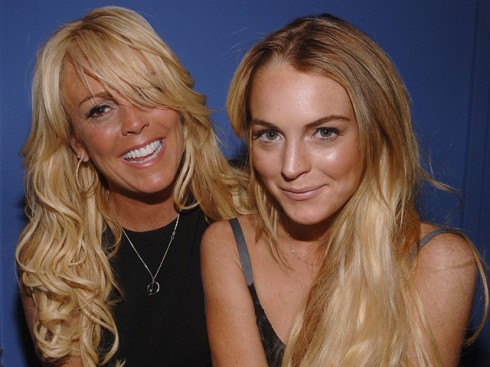 The drama between Lindsay Lohan and the rest of the world is enough to deal with, but the stuff with her family is completely heartbreaking.
TMZ reports that 911 was called after a drunken, physical fight between Lindsay Lohan and her mom early this morning in New York.
The two women partied at an NYC club until 4 A.M., and when they left they argued in the car on the way to Dina's Long Island house. Once they got home their fight escalated, and Lindsay reportedly had a scratch on her leg and a broken bracelet.
TMZ only has Lindsay's side of the story:
'Sources close to Lindsay tell TMZ … Dina was "wasted" at the nightclub. We're told the fight started when Lindsay wanted to take her limo to her NYC hotel, but Dina wanted to take it to her home in Long Island, to avoid paying for a taxi. Somehow Dina prevailed, over the intense protests of her daughter. We're told Dina scratched Lindsay's leg in the process.
Cops reportedly took a Domestic Incident, but no one was arrested