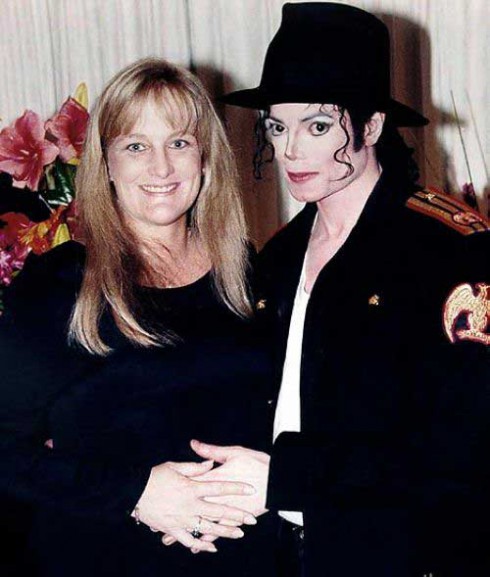 After Michael Jackson died in June 2009, his three children were placed in the custody of their paternal grandmother, Katherine Jackson. In the time since then, custody disputes have regularly popped up among the family members. However, placing the children under their mother's guardianship was never really a consideration. The reason why — as was the case with many things in Michael's life — is pretty interesting.
Michael's two oldest children, Prince and Paris, were born to Debbie Rowe. Michael and Debbie, a dermatology nurse, met shortly before his marriage to Lisa Marie Presley when he sought treatment at her office. They hit it off quickly as friends and maintained a platonic relationship during his marriage to Elvis Presley's daughter. After Lisa Marie and Michael divorced in 1996, he reportedly spoke to Debbie about the fear he would never become a father.
As a fan and a friend, Debbie made a strange proposition: She would bear his children.
Unlike most surrogate situations, Michael and Debbie married in November 1996, while she was pregnant with Prince. She got pregnant with Paris less than one year later.
Although she said she was happy to give children to Michael, their relationship wasn't based in true love and Debbie was overwhelmed by his fame. At her request, the couple divorced in October 1999. She received an $8 million settlement and granted him full custody of the children. Two years later, she had a private judge officially terminate her parental rights. Jackson went on to have his third child, Blanket, with an unnamed surrogate.
As they were just toddlers at the time of their parents' divorce, Prince and Paris never developed a strong relationship with their mother. According to 2005 court documents, Debbie only got to see the children for eight hours ever 45 days.
Even though she kept a distance from her children, Debbie explained in a 2003 interview that she acted in Prince and Paris' best interests.
"My kids don't call me mom because I don't want them to," she said. "It's not that they're not my children, but I had them because I want him to be a father."
The complicated situation grew even more complex after Michael suddenly died in 2009. Although custody was originally granted to the children's grandmother, Debbie filed a petition in early July to have custody turned over to her. Later that month, Katherine and Debbie reached a settlement that would allow Debbie to continue visiting the children.
Katherine's custody was temporarily revoked last year after disputes within the family. Debbie reportedly threatened to ask for custody again if the issue was not ressolved. However, a judge ruled in August that custody should be shared between 82-year-old Katherine and TJ Jackson, one of Michael's nephews.
Even though Debbie hasn't had custody of her children since the late 1990s, it was recently reported she is trying to bond with them. According to TMZ, Debbie and Paris even spent the 15-year-old's birthday together earlier this month. A source close to Debbie confirmed Paris' biological mother has tried to keep reunions in private, as she doesn't want the public to think she is trying to exploit their budding relationship.