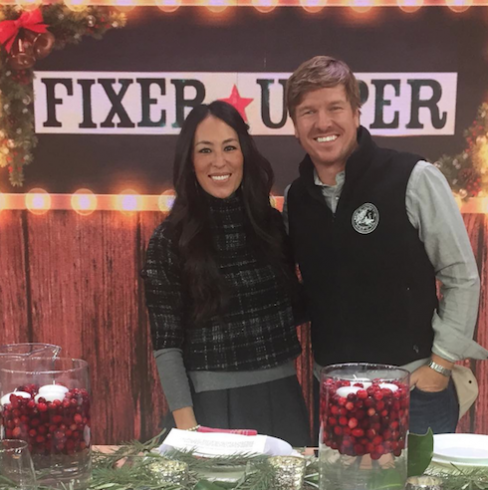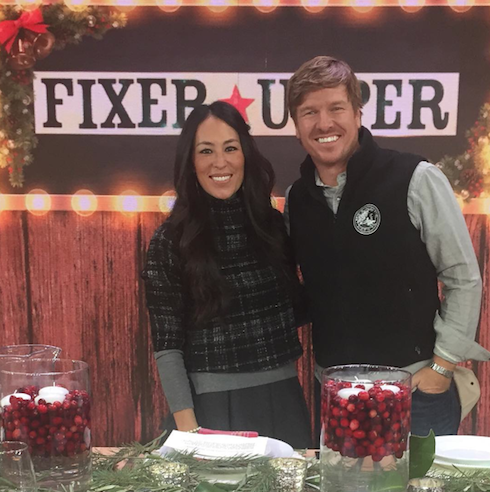 The Fixer Upper theme song is one of the most quietly successful components of the whole show–but what's the name of the song? And who sings it? Fortunately, we have those answers for you!
Devoteés of the show will recall that the grand opening of the Fixer Upper silos last year (#Silobrationforever) boasted a musical performance. The band that played the opening? Nashville's own Johnnyswim, known to Fixer Upper viewers as one of Chip and Joanna's favorites. It should come as no surprise, then, that Johnnyswim's song "Home" is also the Fixer Upper theme song, and that the track has since become one of the band's most popular.
Here's the official video for Johnnyswim's "Home":
(Also, a quick Johnnyswim fun fact, courtesy of Interior Decorate: Amanda Sudano, who, along with her husband Abner Ramirez, makes up the band, is the daughter of the legendary Donna Summer.)
However, "Home" found another level of success late last year, after a video of Johnnyswim singing the song with Ayesha Curry–and her husband, reigning NBA MVP Steph–went viral:
In case you need them, here are the lyrics to the song. (And in case you need to own this song and cherish it forever, it, plus the rest of the Diamonds album whence it comes, it's available for purchase here.)
Right 'round the corner
Down by the canyon
I met a man who lost his way.
He said I'm the son
Of a sailor
Who never showed me his face.
But daddy's gone.
And my momma met a maker
Oh to hell with that place.
So I said quit your talking
Your sideways walking
Time to find another path to take.
Quit your wining
Your blood-shot crying
Faking like you're dying never pays.
Just go home.
You need you some home.
Oh you need you some home.
Her name was Peggy Sue.
And her daddy hung the moon.
In her eyes, he could do no wrong.
But then he started drinking
Like there's a message in the bottle.
Now daddy's painting Peggy black and blue.
She closes her eyes
Through the hero's demise.
Holds to her hope beyond the sky.
She takes a breath.
Weight comes off her chest.
She finds a way to weather through the storm.
She cried out home.
I need me some home.
Oh I need some home.
(Some home)
I found myself on a train to California.
At twenty-five years of age.
Set beside me was a lonely rose of wanderer.
Two's always better they say.
So we made our plans.
She gave me a hand.
We ain't go no time for looking back.
I was bruised and beaten.
Lost for many reasons.
Only love would make you understand.
Home.
I love me some home.
I love me some home.
(Some home)
Hey I love me some home.
We're all bruised and beaten.
Lost on account of many reasons.
But only love would make you understand.
Home.
Oh I love me some home.
Oh I love me some home.
(Love me some home.)
Yeah I love me some home.
Oh I love me some home.
(Love me some home.)
Love me some home.
RELATED ARTICLES: PHOTOS, VIDEO Chip and Joanna Gaines celebrate the grand opening of the Fixer Upper silos with a massive #Silobration
Fixer Upper update: The #Silobration begins! Joanna and Chip Gaines spring surprise opening of Magnolia Market silos
(Photo credits: Fixer Upper theme song via Instagram, HGTV; h/t to InteriorDecorate)