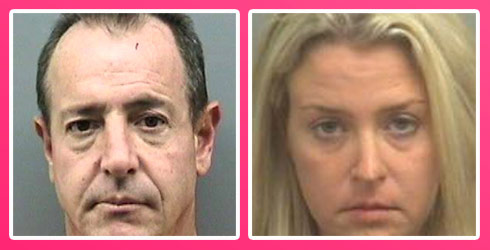 Following yesterday's report that Michael Lohan and Kate Major had their 2 children taken away after an alleged explosive fight between the two, it's been verified that a judge today has awarded custody to Michael Lohan's mother.
The Florida Dept of Children and Families took the two kids last week after they obtained a video showing the two fighting in front of their 2-year-old son Landon and 10-month-old son Logan. Michael's mother was given temporary custody.
Lohan and Major made a plea in court today to regain custody but the judge was having none of it, according to a post via TMZ.
Michael's mother, Marilyn Lohan, will maintain her guardianship.
Michael and Kate can only visit their sons now if a DCF monitor is present.