TLC announced in March that they are bringing back the genre-launching reality series Trading Spaces, and revealed in July that Paige Davis will be returning as host. Well, it won't just be Paige making her triumphant return because earlier today the network announced that she will be joined by Trading Spaces alum Doug, Ty, Genevieve, Vern, Laurie, Hildi, and Carter!
"We're already freaking out about the return of Trading Spaces," the network said, "but you're not going to believe who is coming back with the new season!" The question is answered with this great promo video full of voices and faces sure to rekindle that warm flame in Trading Spaces fans' hearts:
OMG! That is sooo amazing — soooo many flashbacks! 🙂
The show won't be all veterans, though, as there will also be some newbies joining the ranks, including design experts and carpenters Brett Tutor, Joanie Sprague, John Gidding, Kahi Lee and Sabrina Soto. All of them have incredible pedigrees with numerous books and TV shows under their belts already.
Here is the scoop on the entire cast from TLC, starting with the greenhorns:
John Gidding


A Yale graduate from Turkey, Giddings design experience has no bounds – ranging from residential and institutional architecture to landscape and urban design. Beginning his career as a fashion model, he quickly forayed into television. When he's not dishing out design tips on the small screen, he is a partner at Atlanta-based design firm, Gidding&Spencer, which services residential and commercial clients around the country.
Kahi Lee


As an interior designer, television personality, and author – Kahi Lee is a triple threat. Her first book was released to critical acclaim in 2011, and her interior design company, Kahi Lee, Inc. features an impressive list of celebrity clientele. When she's not conquering the world through her pen or paint brush, she enjoys time with her husband and kids in Los Angeles.
Sabrina Soto


As a renowned lifestyle expert – Sabrina covers everything from home decor, design to food and fashion. Working steadily as the host of a variety of design shows, she made her foray into the lifestyle space as Target's Style Expert for Home – leading to her collaboration with the brand in her home collection available in-stores. She shares her tried and true design tips on her blog, Casa & Company, which covers everything from authentic recipes, DIY tutorials to looks for less and of course, all things home. She currently lives in Los Angeles with her young daughter, Olivia.
Joanie Sprague


Although Joanie may be best known to the public as the first runner up on America's Next Top Model cycle 6, her passion for carpentry led her to popular design shows where she got to flex her renovation muscles. Joanie got her first taste of construction and handyman skills as a child, helping her dad around the church. She loves to get her hands dirty and jump right into exciting construction projects; her goal is to help other women tackle projects at home by themselves.
Brett Tutor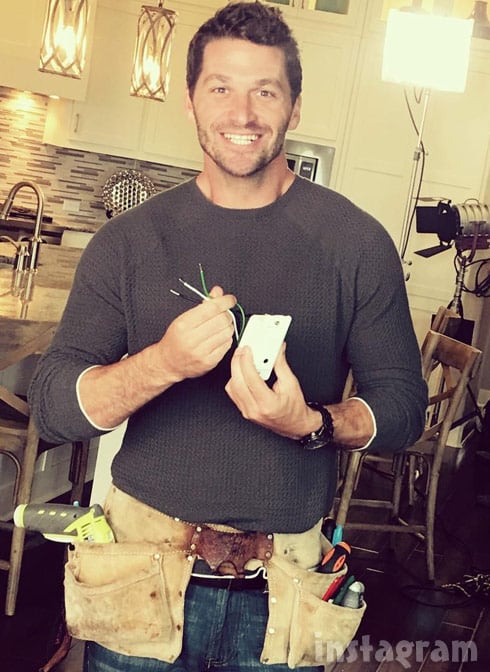 By the age of 15, Brett was apprenticing as a carpenter and a home inspector under his grandfather. After many travels including training mixed martial arts in Hawaii, volunteering at orphanages in Africa, and working as an adventure guide in Oregon, Brett began his home inspection and contracting business in Austin. . In his free time, you can find Brett bettering himself in any of his many passions from carpentry, surfing, fly fishing, scuba diving, guitar, song writing and he is always on the lookout for his next adventure.
Returning designers and carpenters:
Genevieve Gorder


Genevieve Gorder's soulful style and genuine enthusiasm have made her one of America's favorite interior designers for many years. She is the founder and director of the Genevieve Gorder brand, a television host and producer, a home product designer, contributing author, and global ambassador for home and human rights. A two-time Emmy nominee and regular design host at the White House, Gorder has built multiple lifestyle collections for home. Now, she'll be bringing her extensive talent and experience back to Trading Spaces!
Carter Oosterhouse


Carter Oosterhouse is one of America's most recognized lifestyle experts, having carried many popular television series including, of course, Trading Spaces. An authority in eco-living, Carter has a history of gently leading viewers to greener pastures by creating manageable steps to an eco-friendly lifestyle. Carter is also the founder of Carter's Kids, an organization dedicated to building and developing community parks and playgrounds in low-income areas in an effort to promote healthy living.
Ty Pennington


Pennington first found success on the small screen as the quirky and creative carpenter on Trading Spaces, then went on to host both Extreme Makeover and Home Edition. In addition to his extensive television work, he has a line of fabrics, furnishings and decor products. Ty currently splits his time between homes in Florida, New York, and Los Angeles.
Hildi Santo-Tomas


No TLC bio 🙁
Laurie Smith


Laurie Smith is no stranger to Trading Spaces, having joined the show as one of the first designers in 1999. After ten seasons and multiple Emmy nominations – Smith was able to branch out to create her own product and clothing line, as well as establish herself as a lecturer and public speaker. She currently lives in Memphis, TN with her two children – Gibson, 14 and India, 10.
Doug Wilson


Doug Wilson is a farm boy native of Broadlands Illinois. While pursuing acting in New York City at The National Shakespeare Conservatory, Doug entered the construction and design world with his business Handy Man Can. Recognition for his talent spread like wild fire, landing him on the New York Times, the Today Show, Elle Decor, and hit design shows like Trading Spaces.
Vern Yip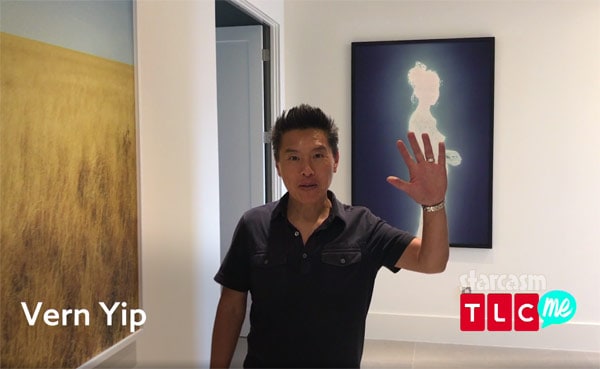 One of televisions most recognizable designers – Vern has made a name for himself both on and off the screen. As the host of multiple design shows, including his own, Deserving Design with Vern Yip, he also runs his own design company, Vern Yip Designs, in Atlanta. His first book of design tips was met with critical acclaim and landed him at #2 on The New York Times Bestseller list. Now, let's see how he can bring some of that expertise back to the neighbors of Trading Spaces!
We still don't have a Trading Spaces reboot premiere date, but stay tuned!